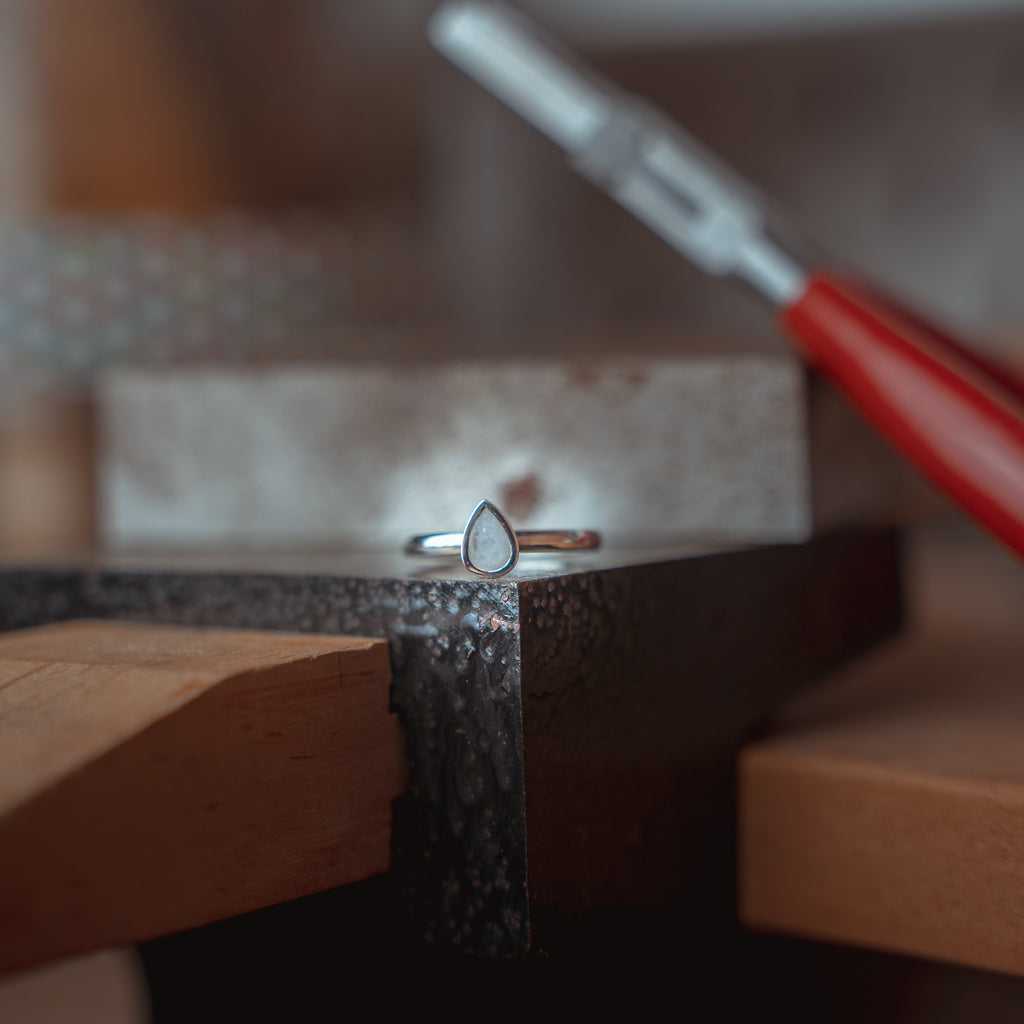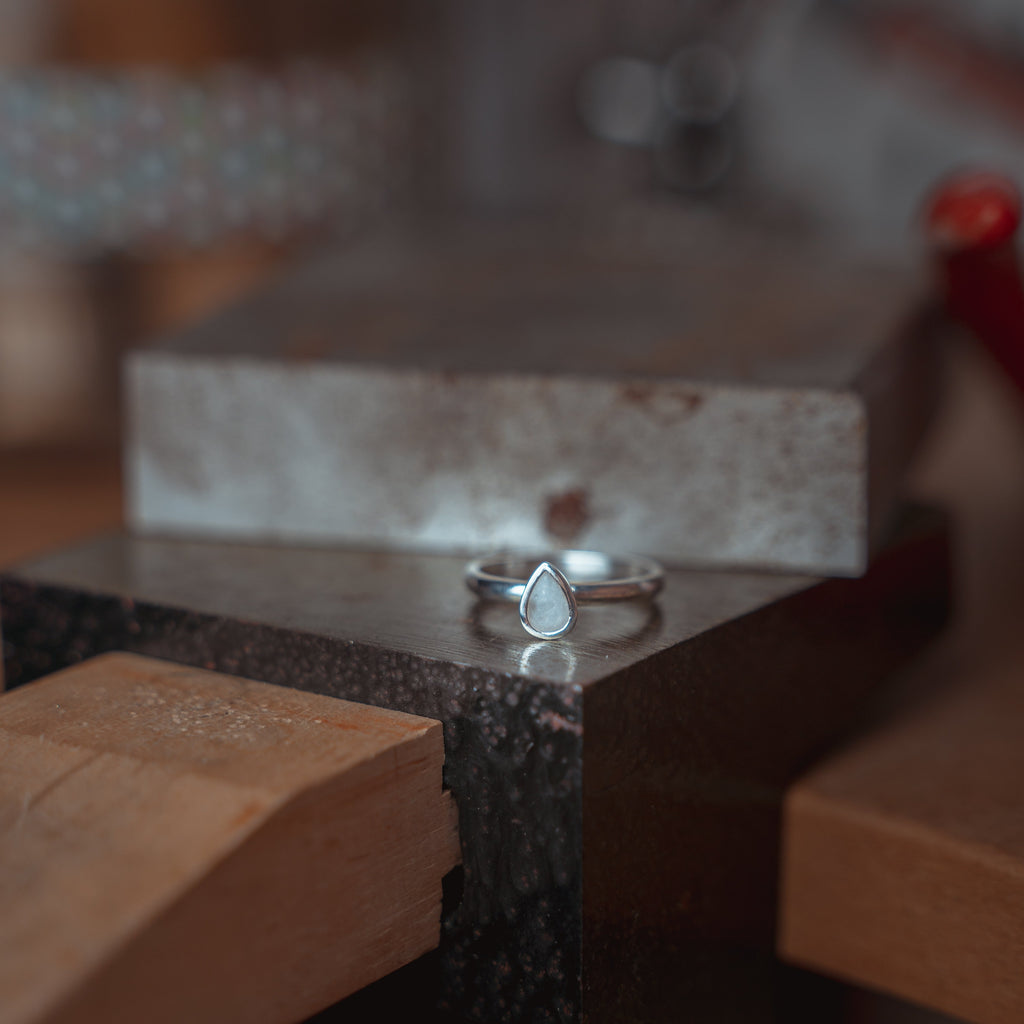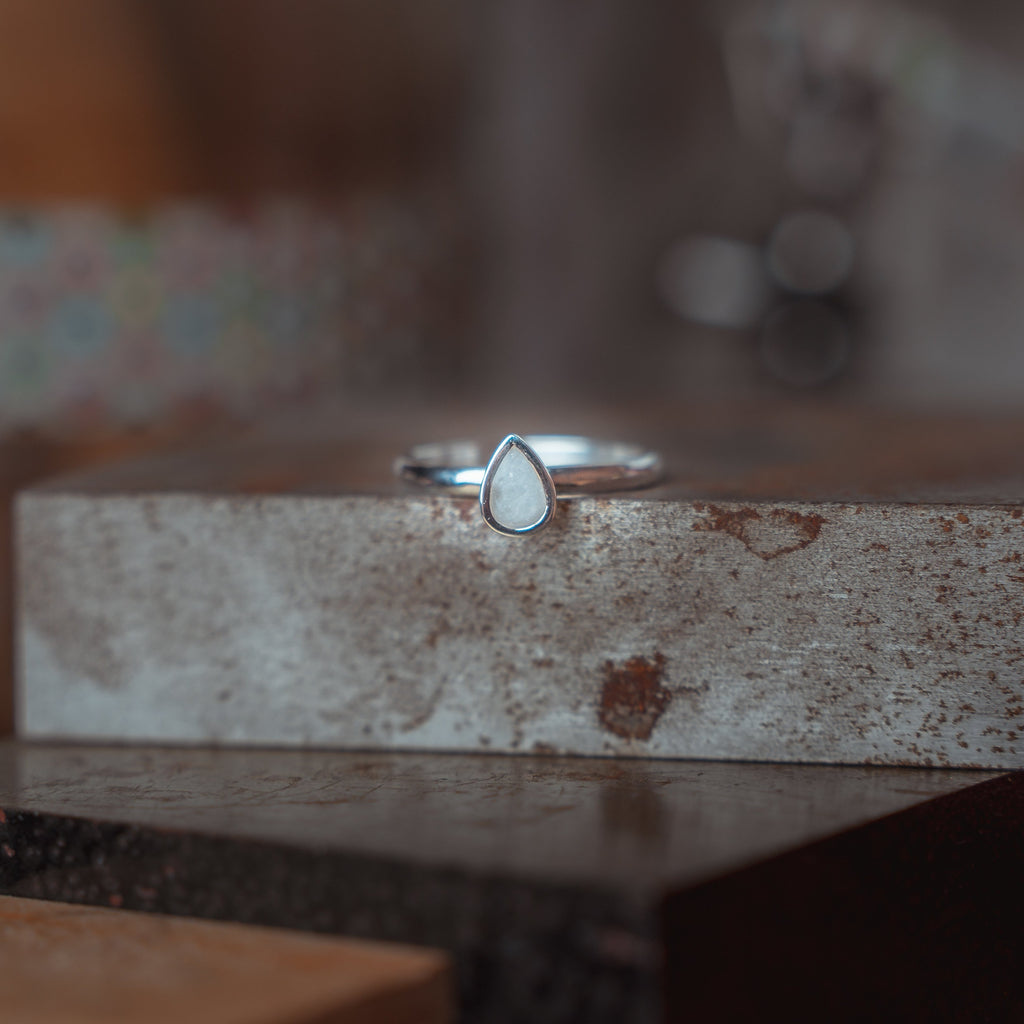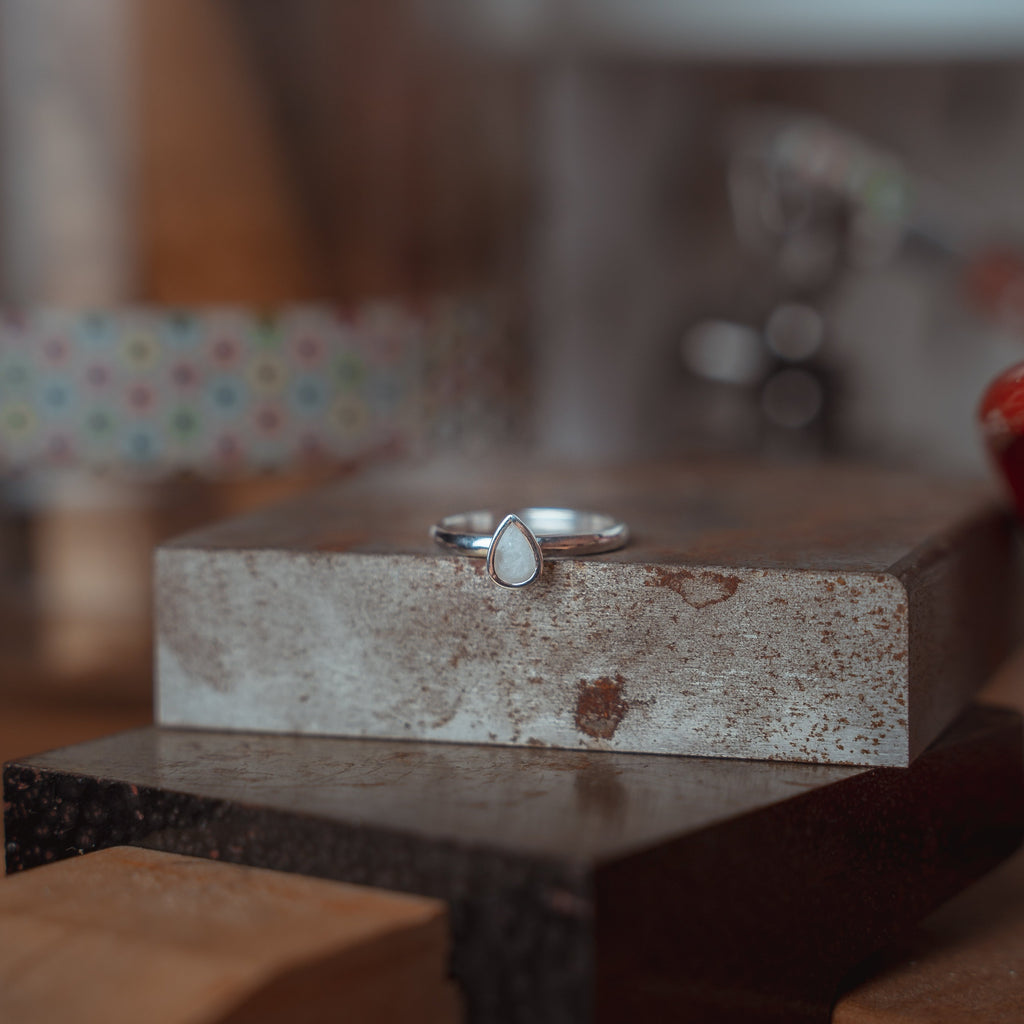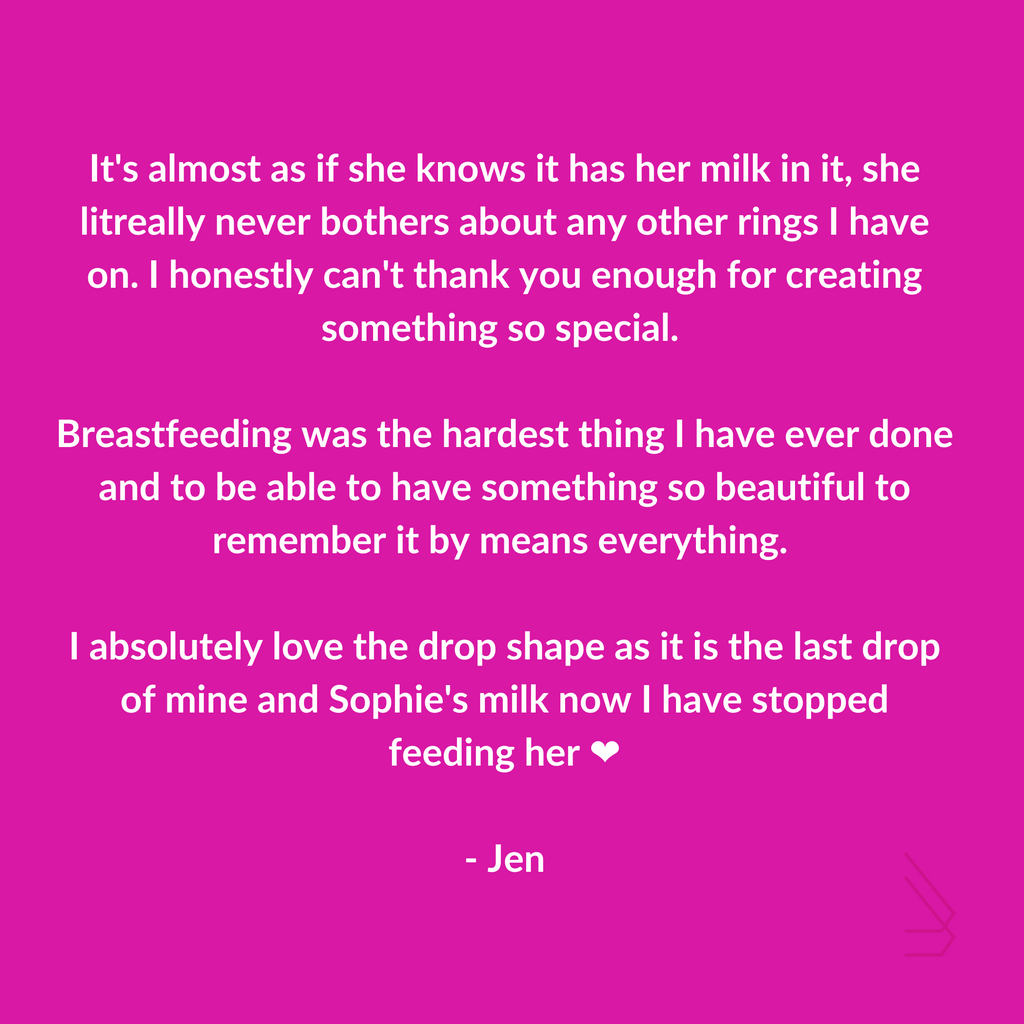 Ring Made from Breastmilk | Breastmilk Ring | Milk Drop
£200.00
This beautiful breastmilk ring is the perfect keepsake for your breastfeeding journey.
The breastmilk milk drop ring pearl is 7mm x 5mm in size and sits perfectly on a 2.3mm band. We can make a smaller pear if you would prefer and we may advise this if your finger size is smaller.

The breastmilk ring is available in Sterling Silver, 9ct Gold or Rose Gold.
Beautiful ring made from breastmilk: what you get when you order
After receiving your order we will send you a ring sizer so that you can ensure the size is perfect for you, as well as instructions on how to send in your breastmilk.
Here is how to use the ring sizer correctly. 
How long will it take to receive my ring made from breastmilk
Orders usually take 6-8 weeks to process. 

We send any gold or rose gold rings to the Assay Office to get hallmarked as a guarantee of quality. This may result in a slight delay in delivery time, depending on how busy the Assay office is at the time.
What's the process?
Once an order is placed, you will receive your Boob Bling milk kit in the post. You'll receive full instructions on how to return your breastmilk to us so that we can start the process of creating your breastmilk ring. You will be kept up to date at each stage of the process until your keepsake jewellery is ready to be sent home to you. 
What features can I customise?
Custom engrave your breastmilk keepsake jewellery with your child's DOB or even the number of days you breastfed! If you opt for an engraving, we will be in touch for details after your order has been received. 
Looking for a matching piece of keepsake jewellery? Why not have a look at our gorgeous Milkdrop Pendant.