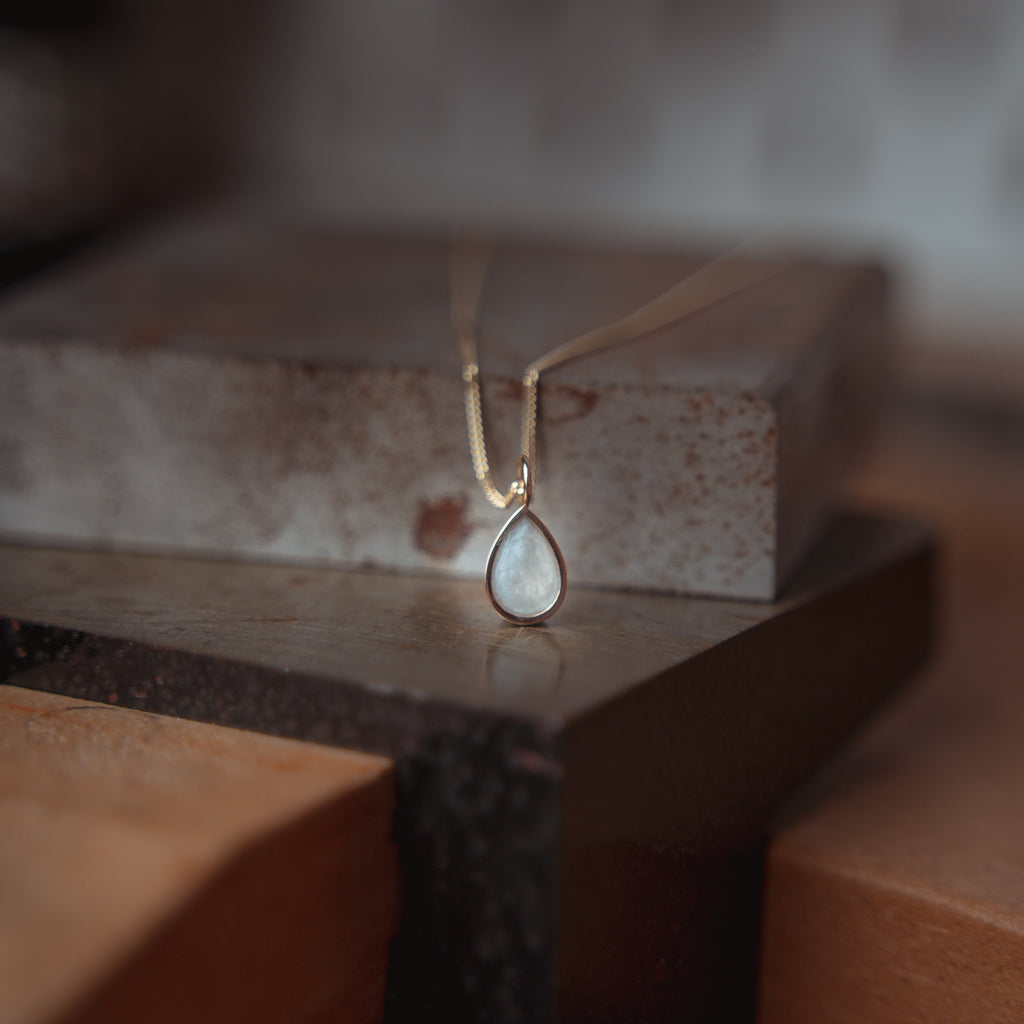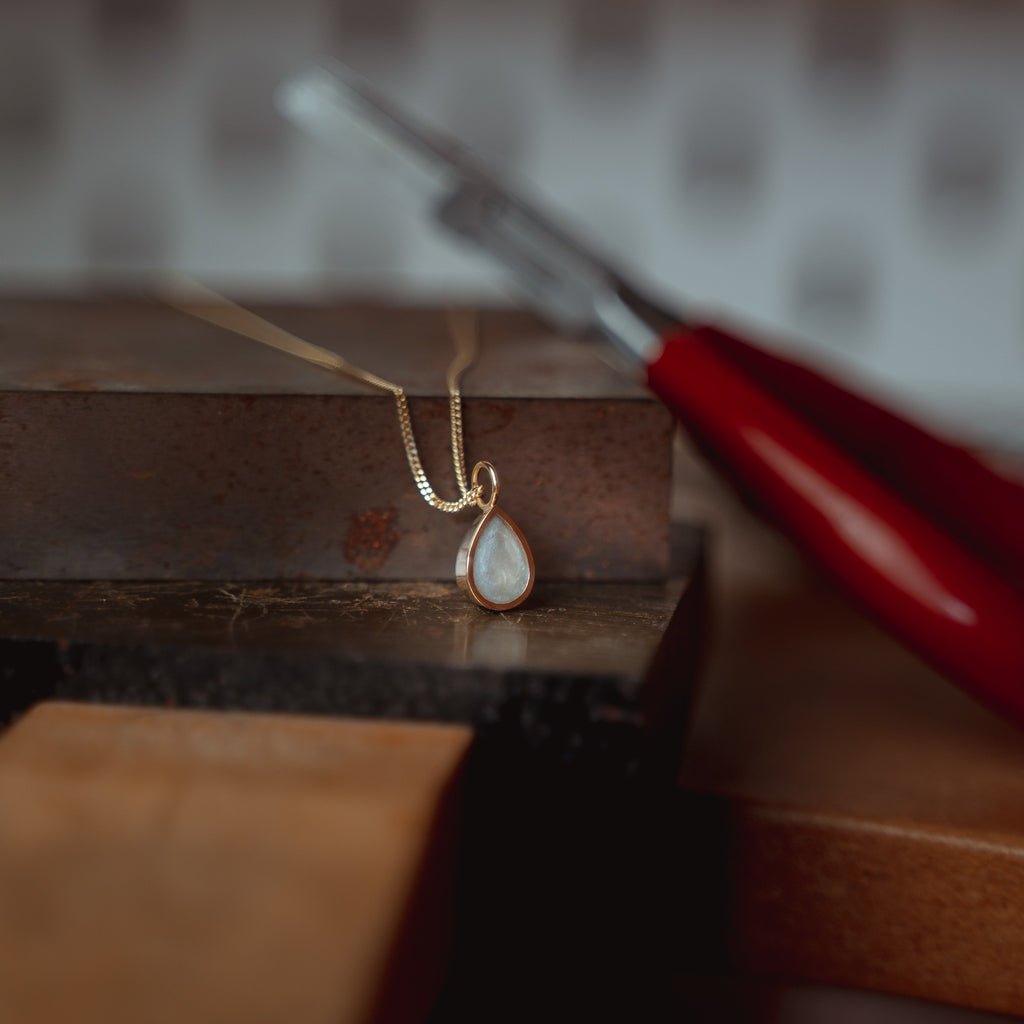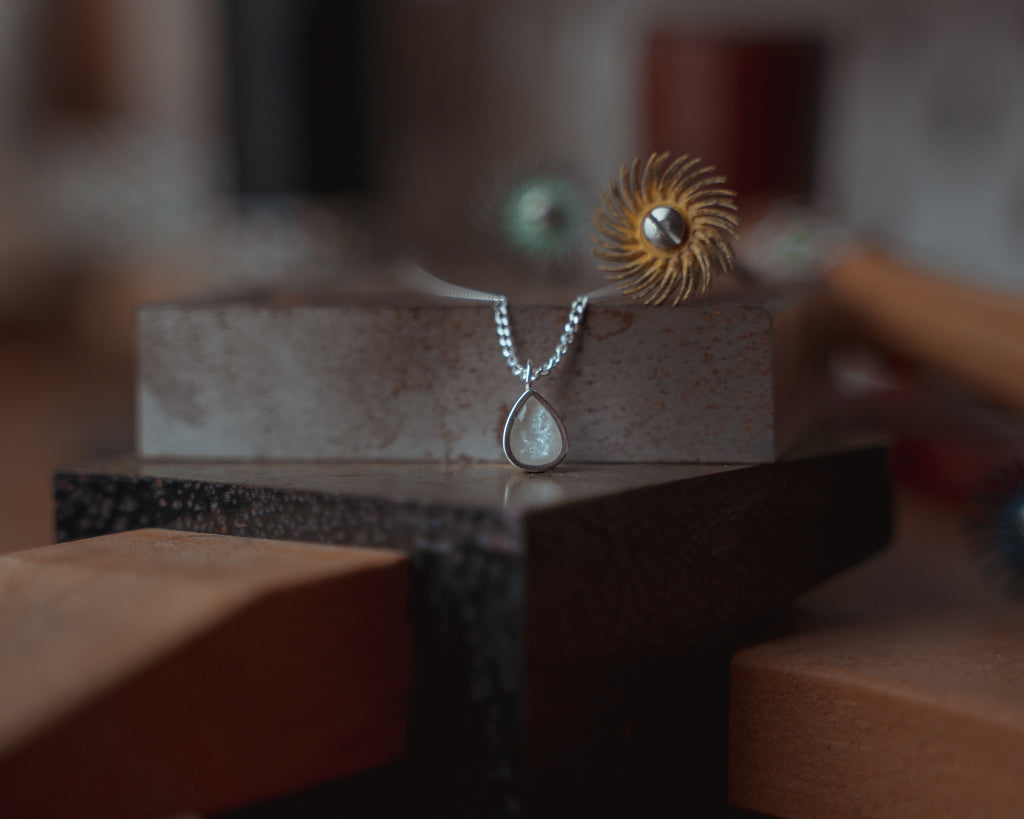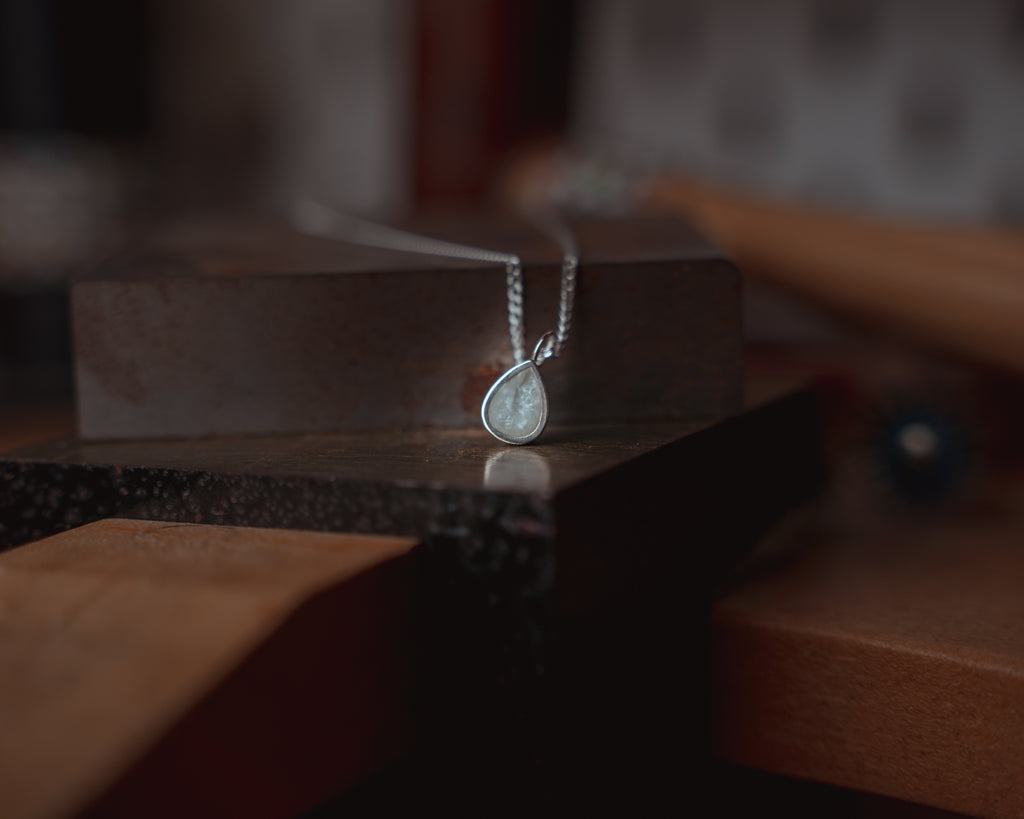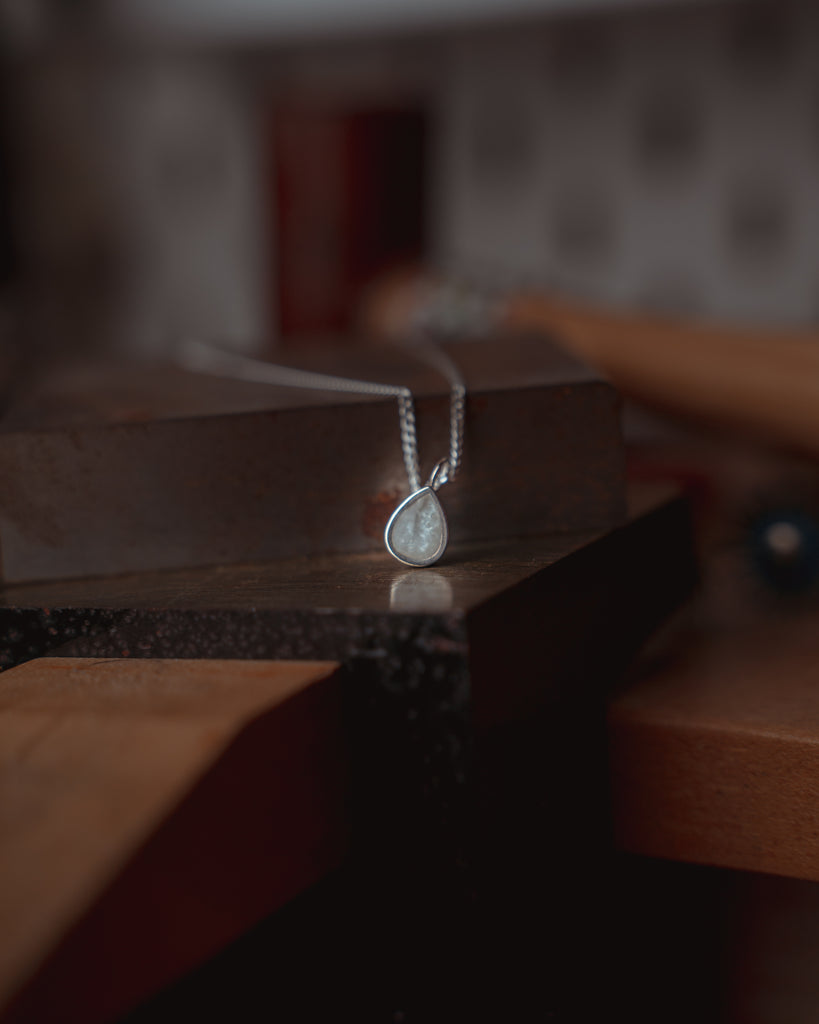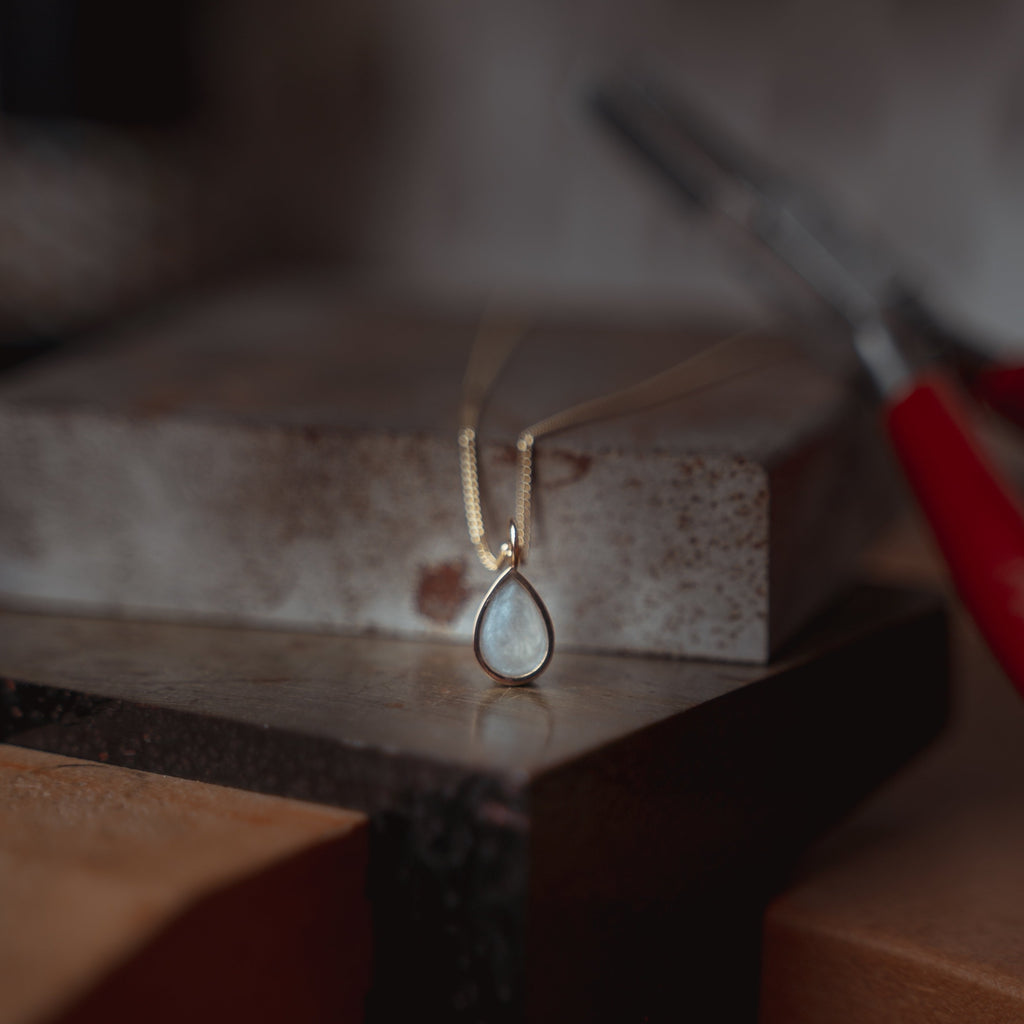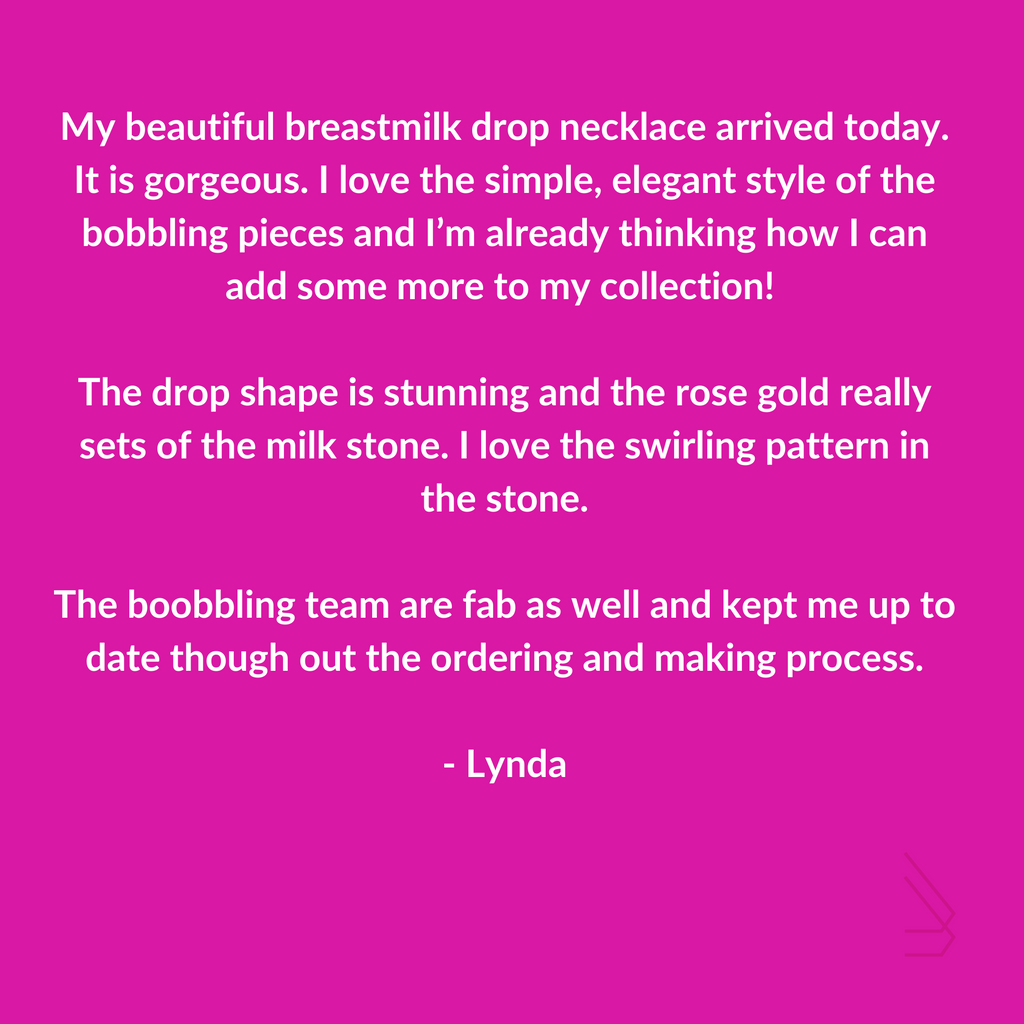 Breastmilk Necklace | Milk drop necklace with breastmilk
£170.00
Wear your breastfeeding keepsake close to your heart with this breastmilk necklace.
This extra special pendant is made with mum's very own breast milk, and is a very special item of keepsake jewellery to symbolise your breastfeeding journey. 
Beautiful breastmilk necklace: what you get
This is a beautiful classic piece that mum can wear day to day, to honour the breastfeeding journey she has been on. The breastmilk pearl comes in a milk drop setting 8mm x 6mm and is available in Sterling Silver, 9ct Gold or 9ct Rose Gold.
You can choose whether you want to add a 16" chain or an 18" chain to your breastmilk pendant, or opt for no chain if you already have one at home. 

What's the process?
After receiving your order we will send you a breastmilk milk kit with full instructions on how to send in your breastmilk. Once we receive your breastmilk sample our talented jewellers can get to work creating your necklace with breastmilk. You can find out more about the process here. 
How long will it take to receive my breastmilk necklace?
Orders usually take 6-8 weeks to process. Find out why our mothers milk necklace takes this amount of time to create here. 
It's crazy to think that we can transform your liquid gold into something so gorgeous right! Well we are breastmilk preservation specialists and we have some of the most talented jewellers in Edinburgh creating each of our stunning pieces.
We send any gold or rose gold pendants to the Assay Office to get hallmarked as a guarantee of quality. This may result in a slight delay in delivery time, depending on how busy the Assay office is at the time.
What features can I customise?
Custom engrave your breastmilk jewellery with your child's DOB or even the number of days you breastfed! If you opt for an engraving, we will be in touch for details after your order has been received. 
Here's the perfect milk drop shaped ring to match your necklace.