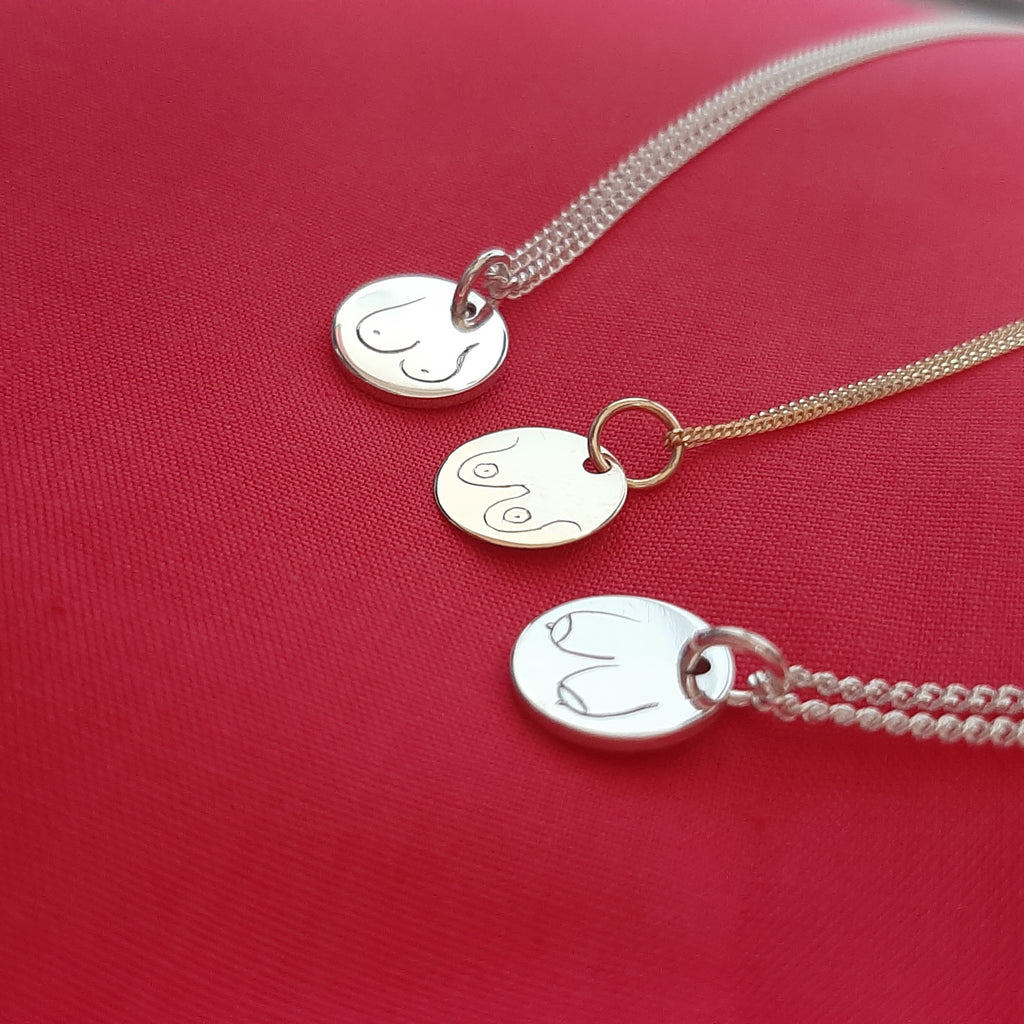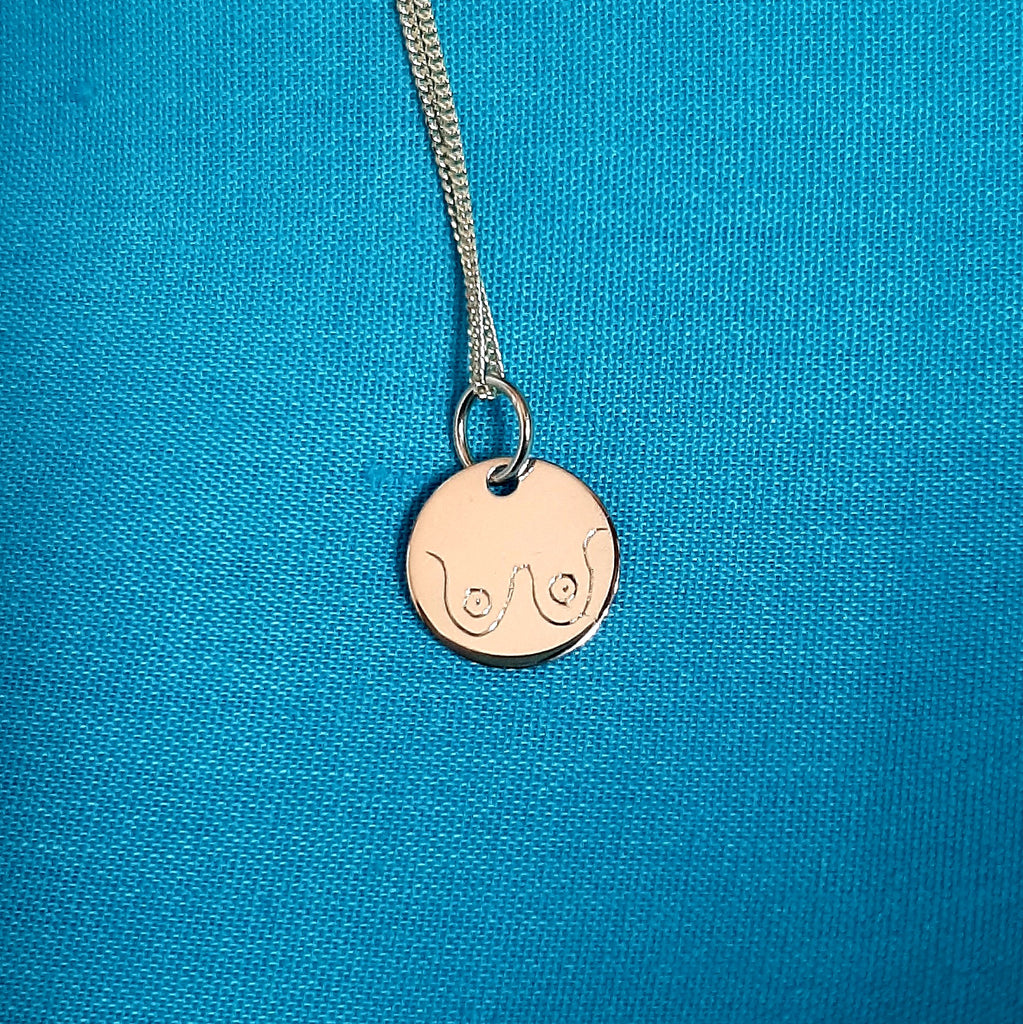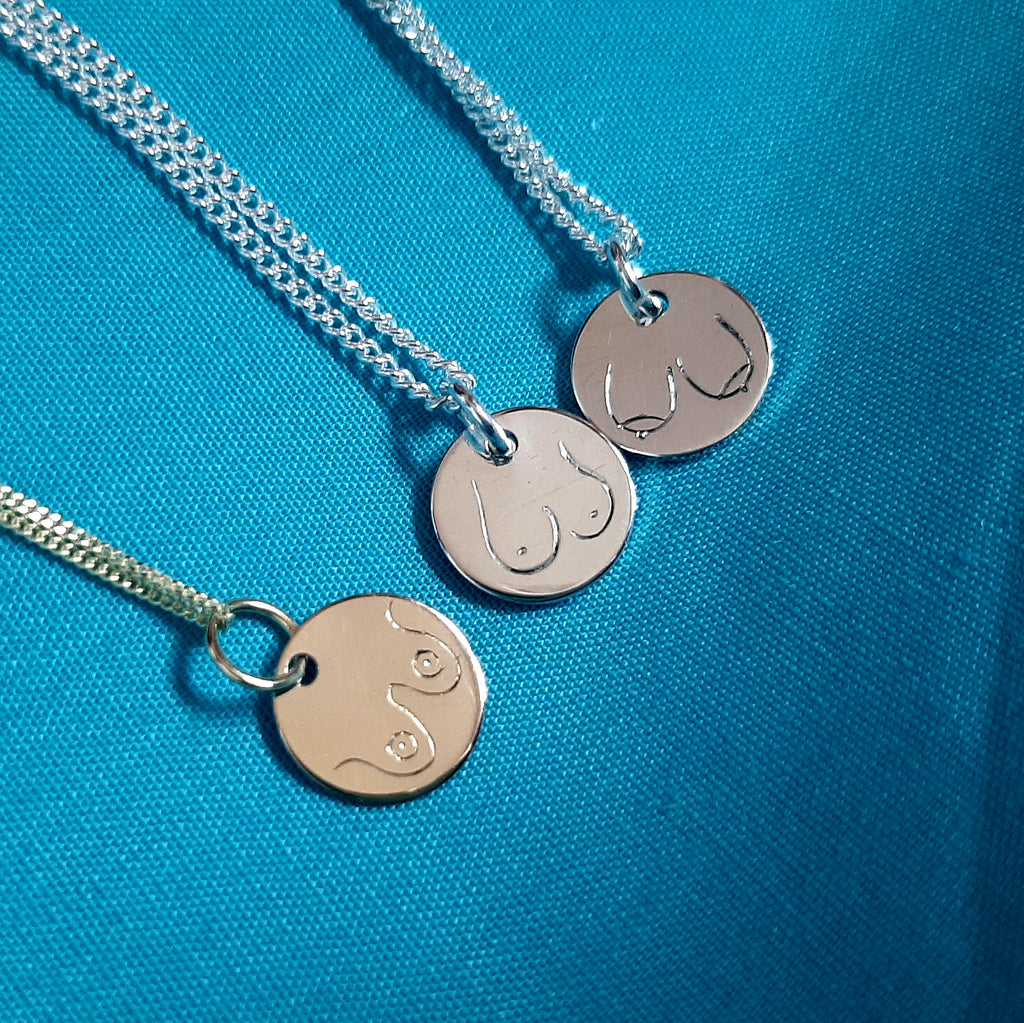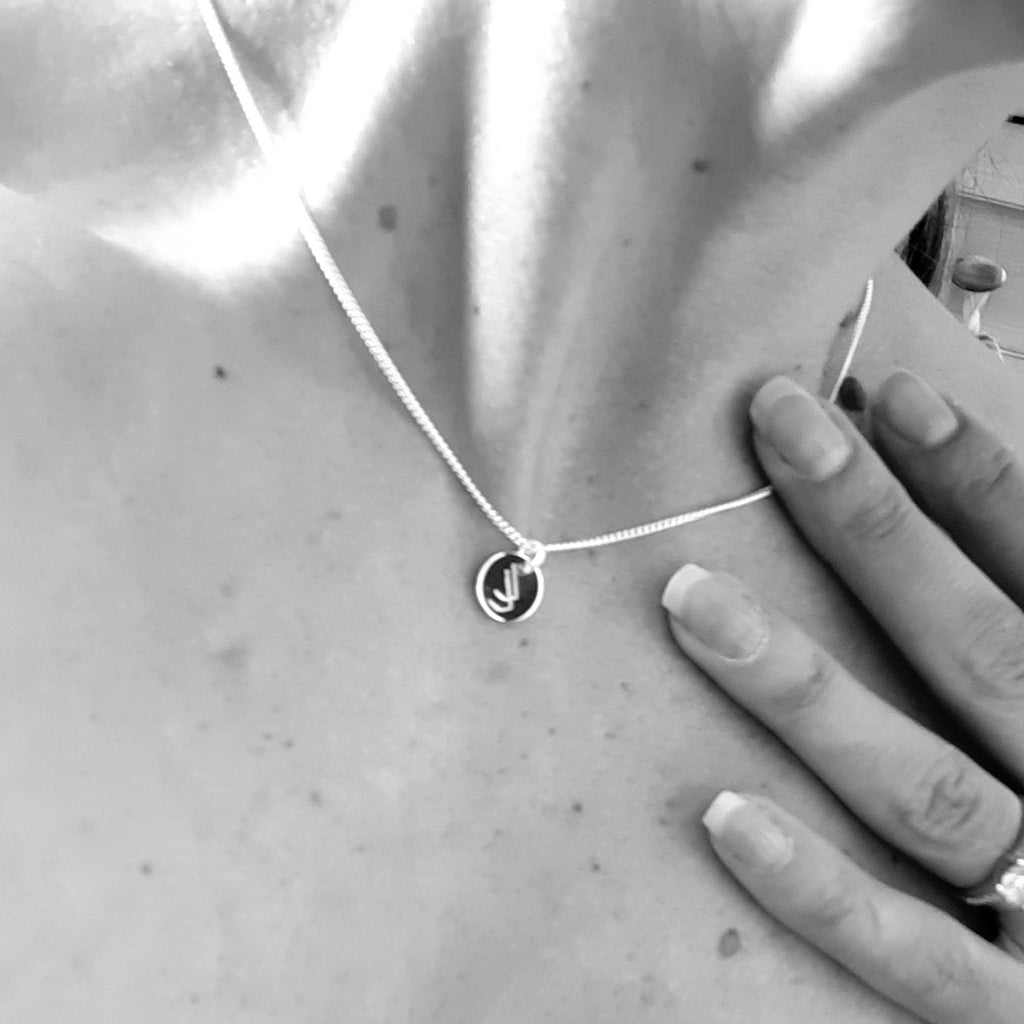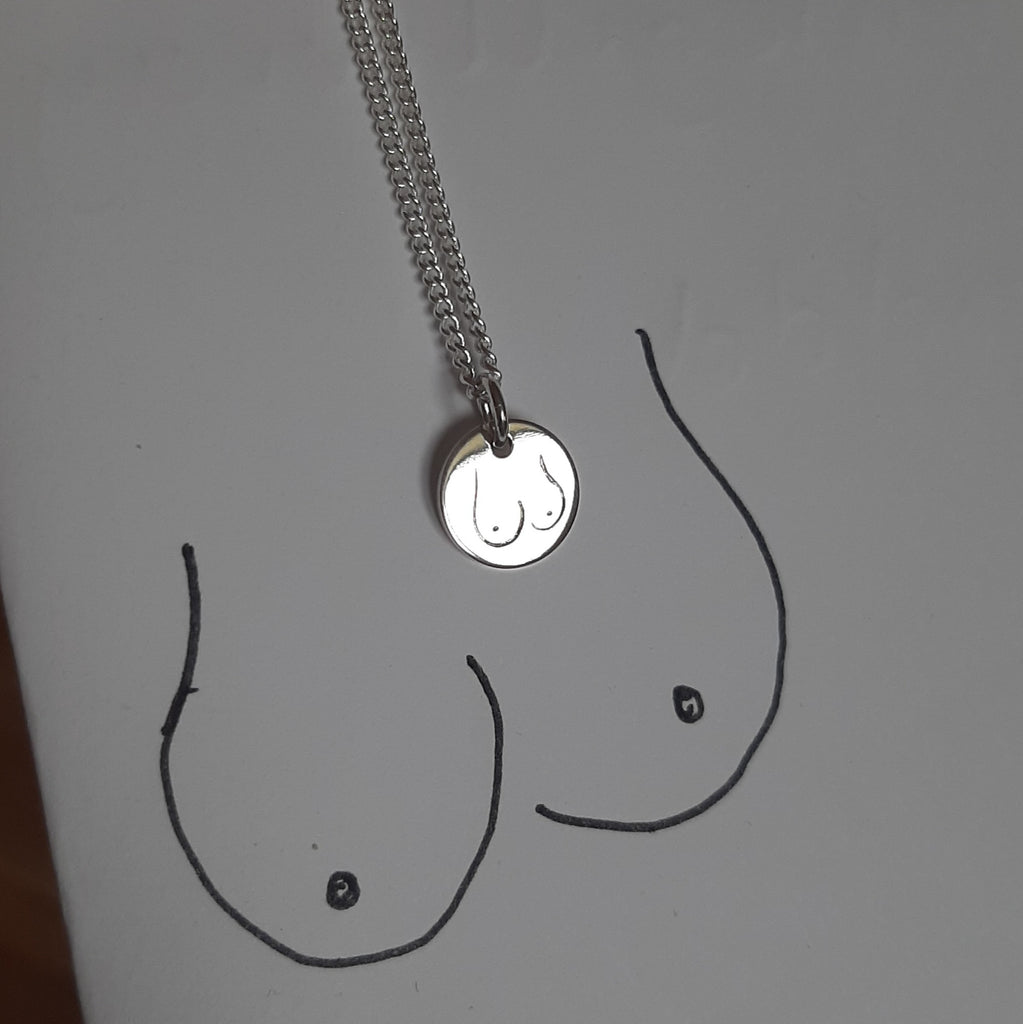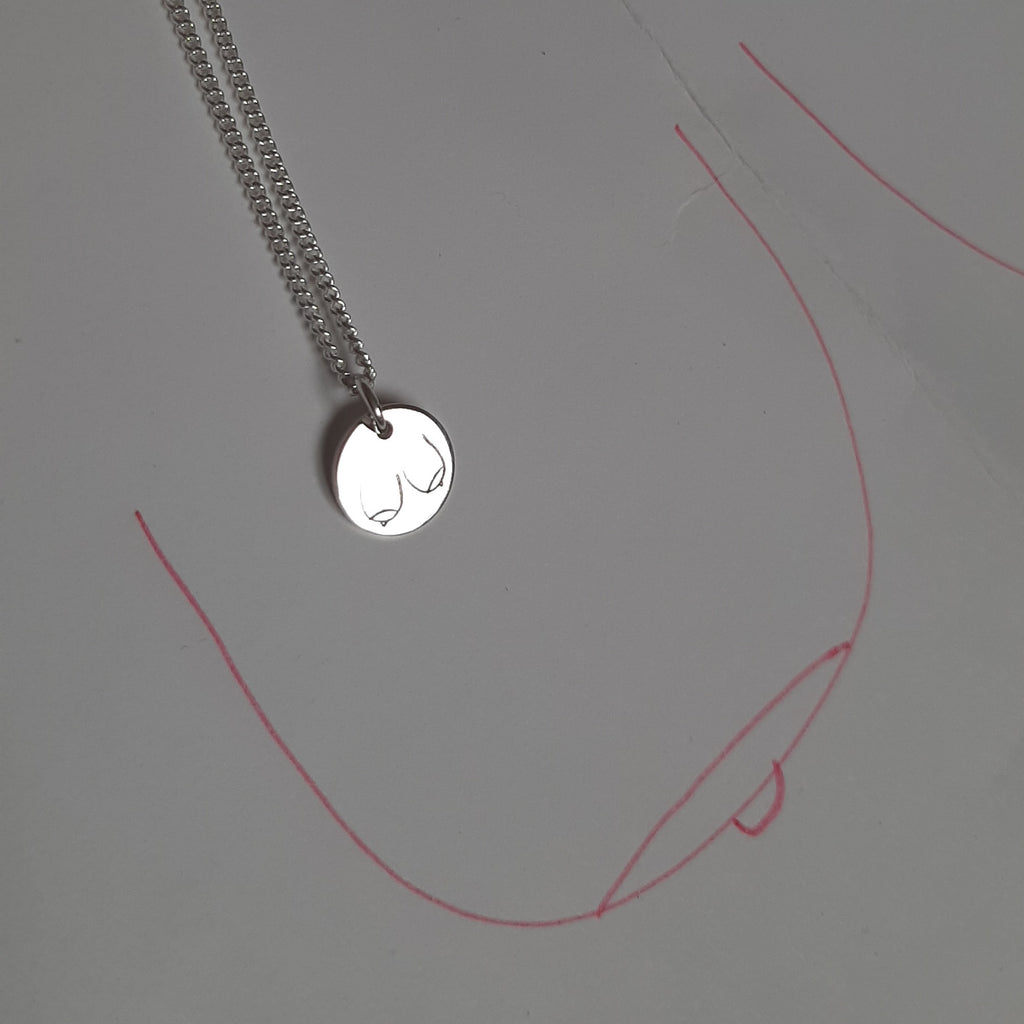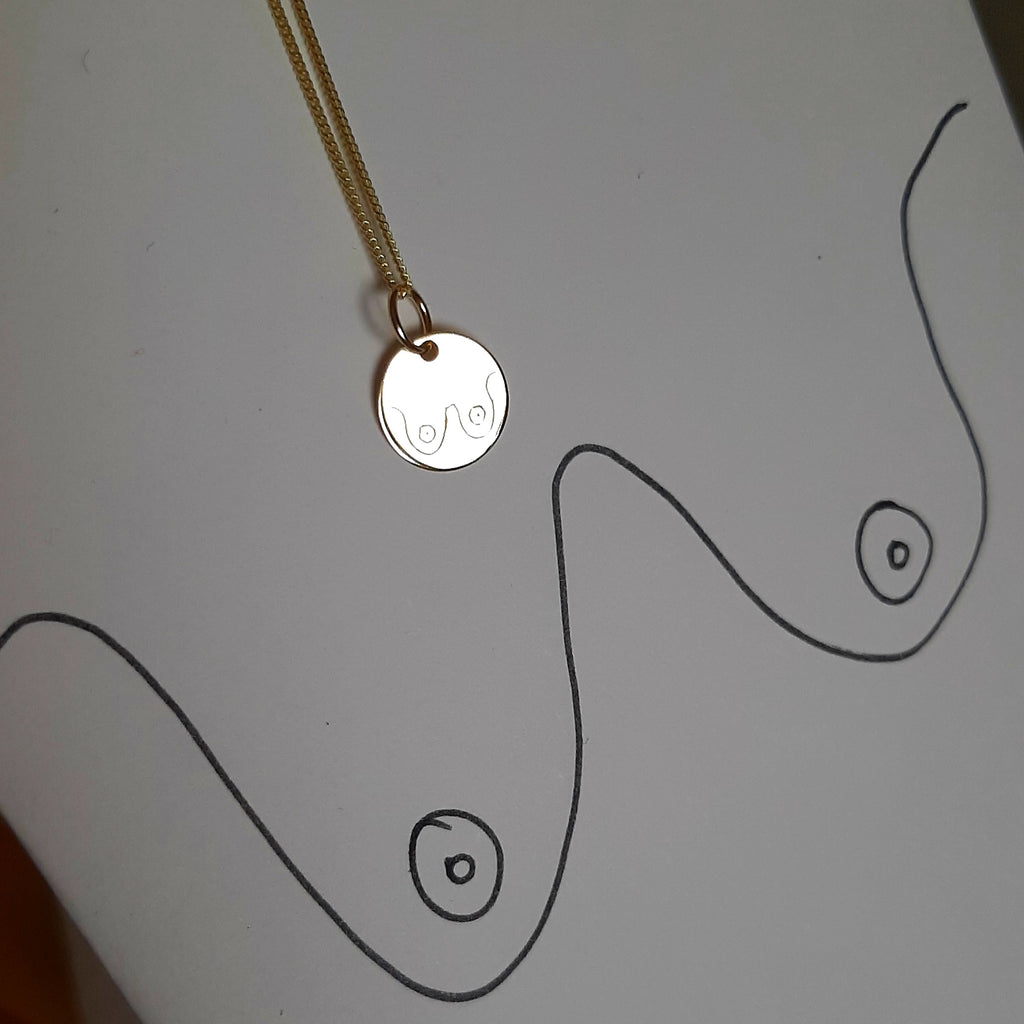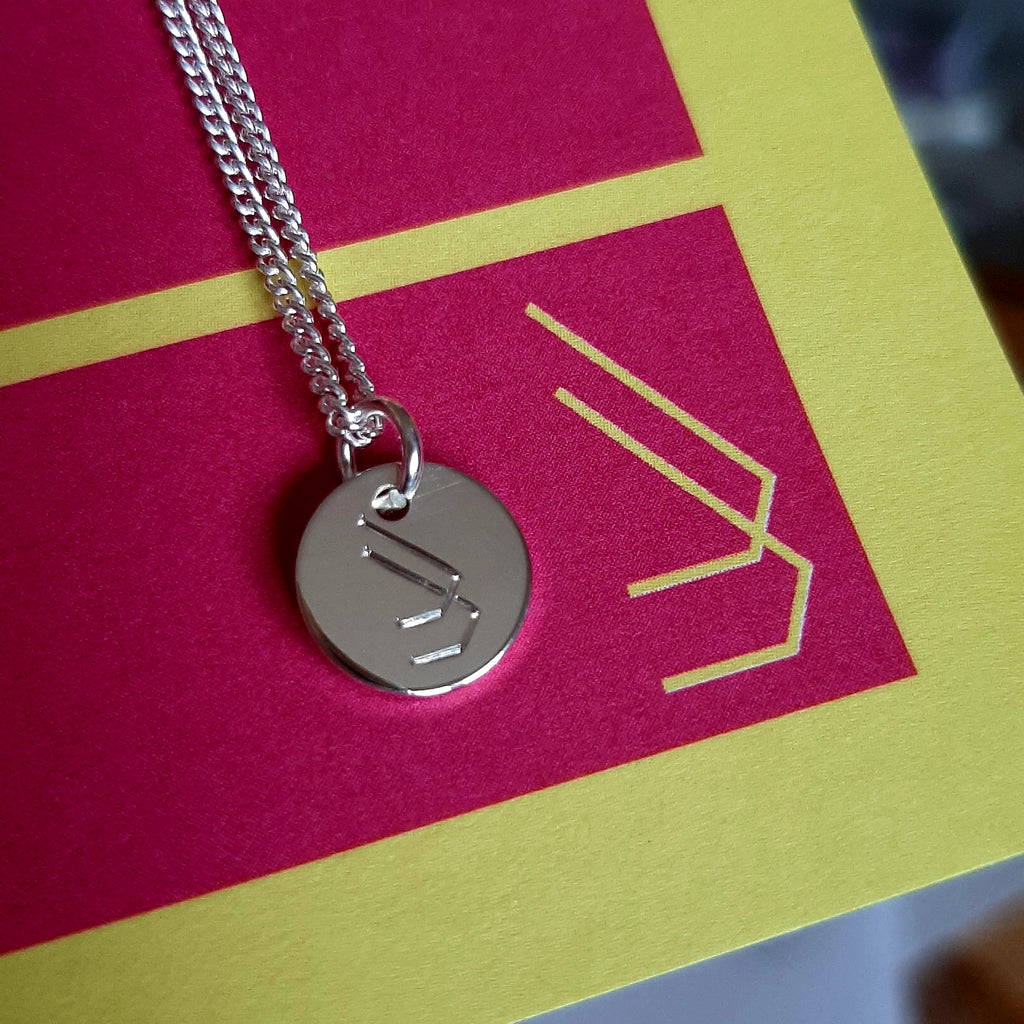 Tit Tags | Customised Boob Necklace
£85.00
Tit Tags are the new Dog Tags!

Celebrate your incredible body and all that it has done for you with our gorgeous personalised custom boob pendant - or 'tit tags' as we've lovingly named them. A very cool way to celebrate your breastfeeding journey.
After ordering this necklace, pick up a pen and paper, unclip your bra, look in the mirror and draw what you see. Send a picture of the drawing to our secure email (boobblingbrand@gmail.com), or pop it in the post to us and our jeweller will get to work transforming your tits into a work of art.

This piece is available in Sterling Silver or 9ct Gold.  The pendant measures 10mm.  
This awesome pendant is HAND ENGRAVED right here in Edinburgh by one of the most talented Engravers in the country.  This is what makes every single piece of Boob Bling so special and unique, our team create every single piece by hand.  So every piece is as unique as your breastfeeding journey.