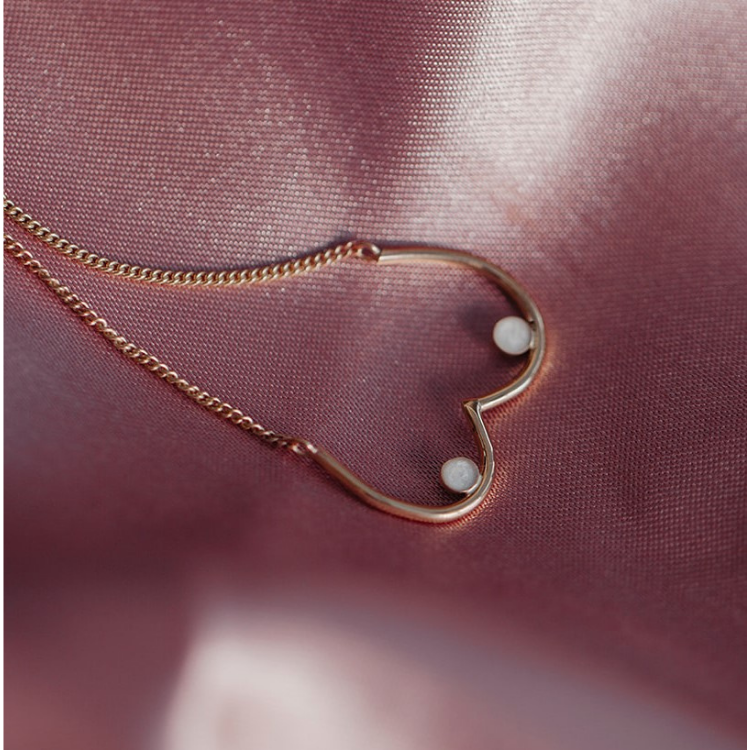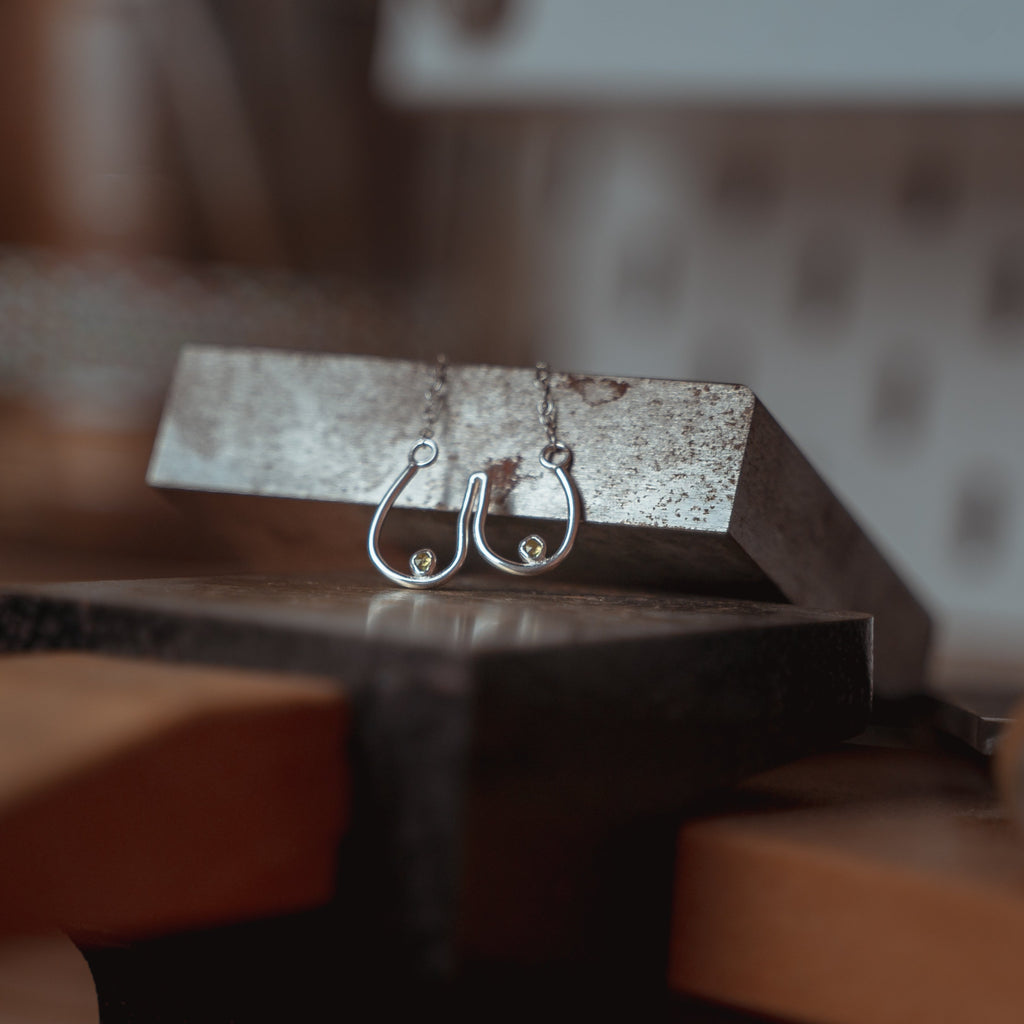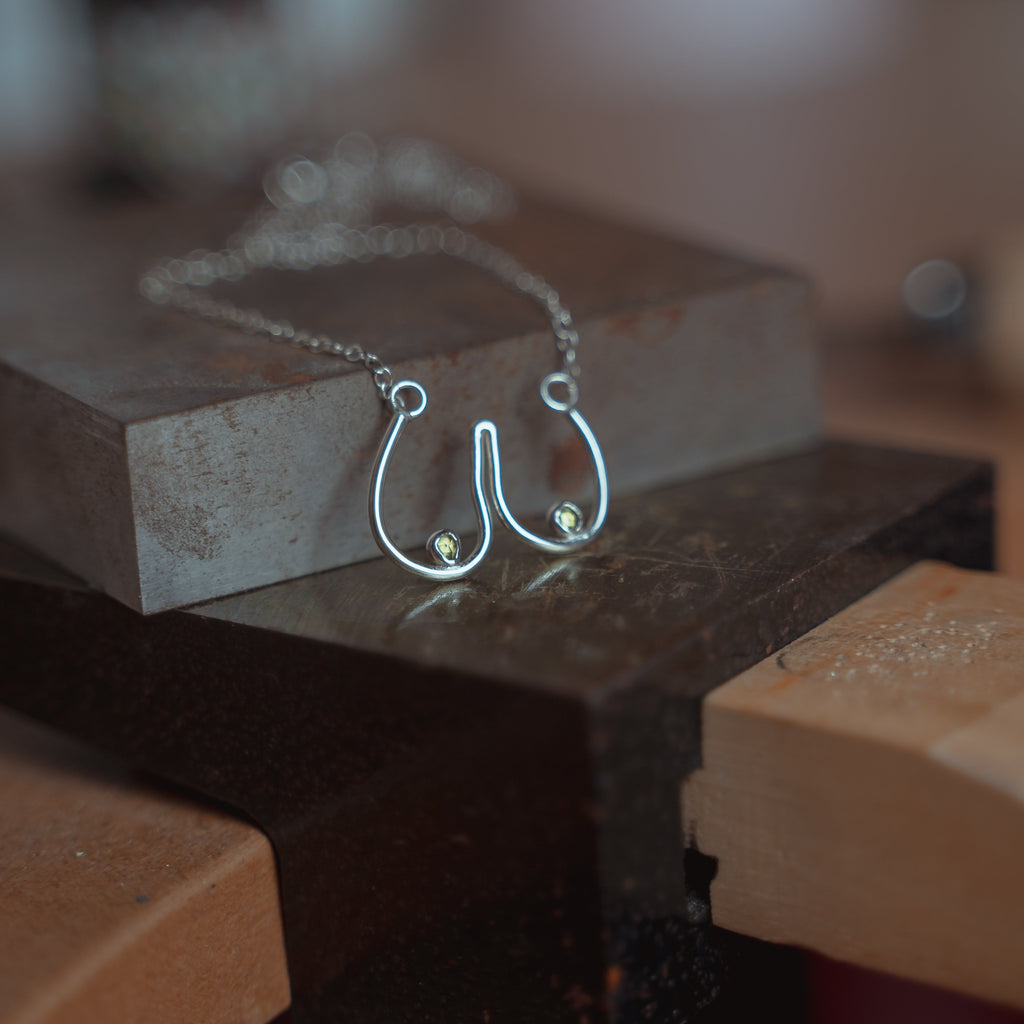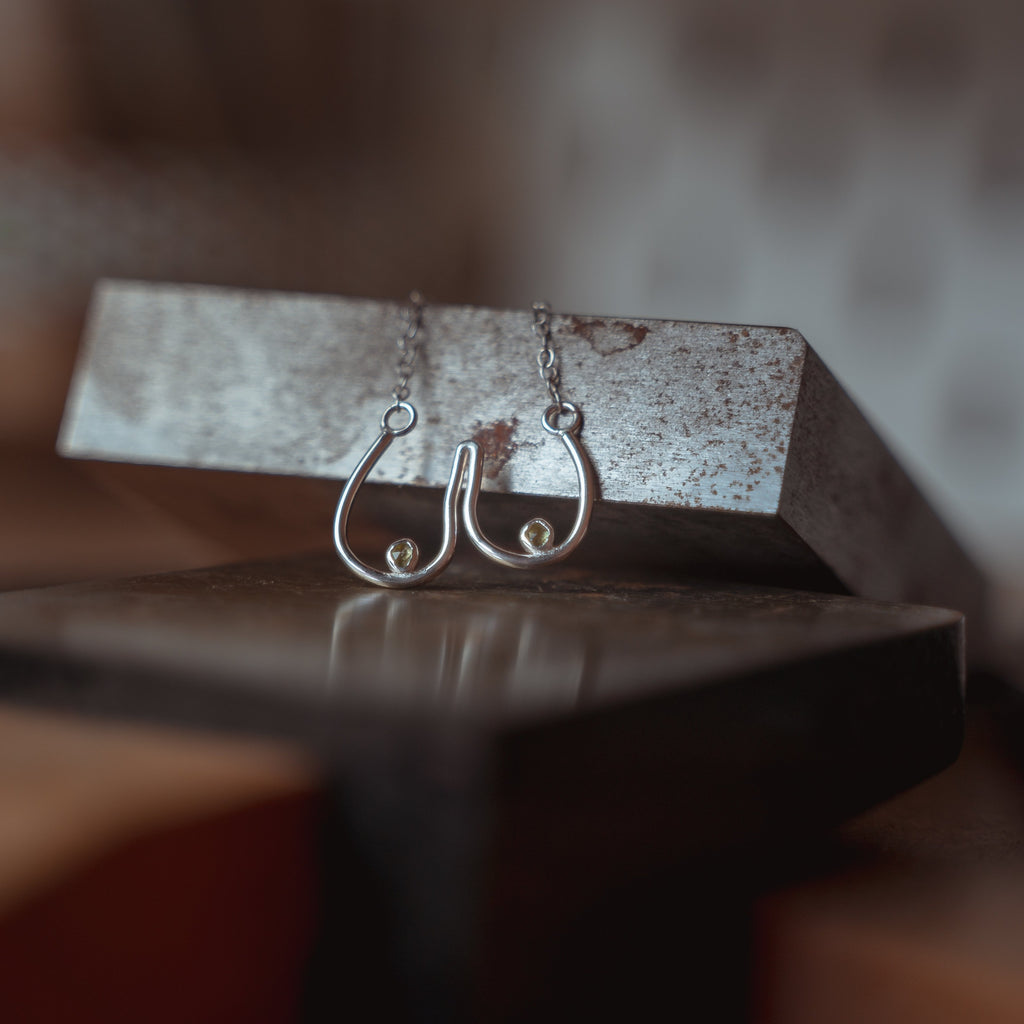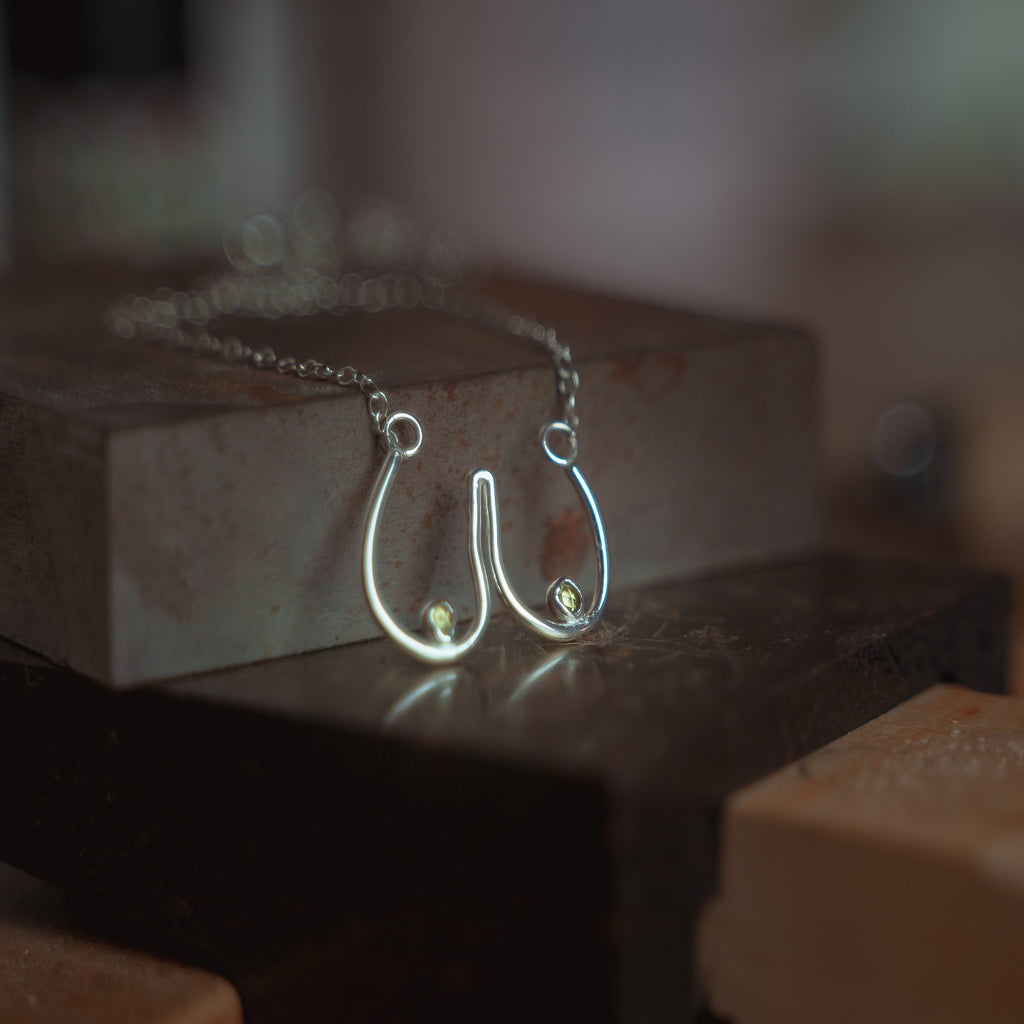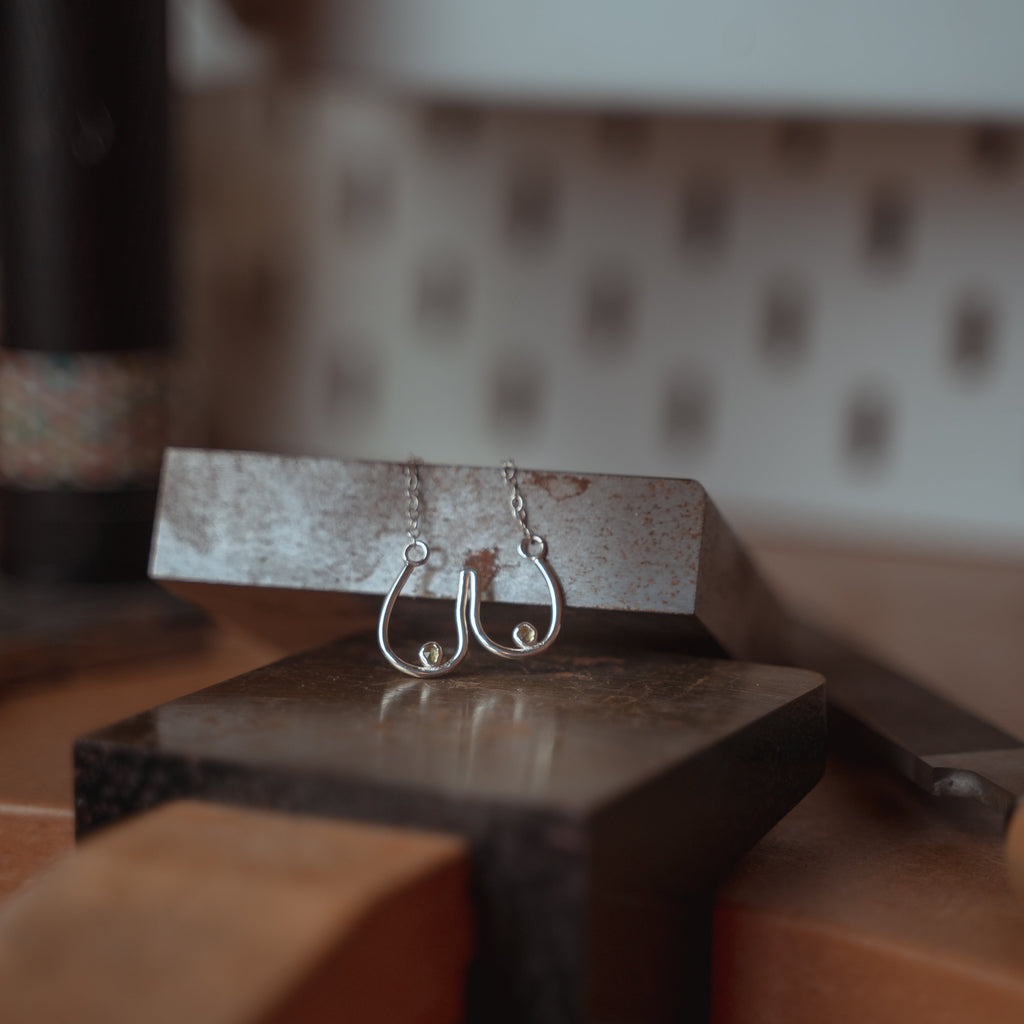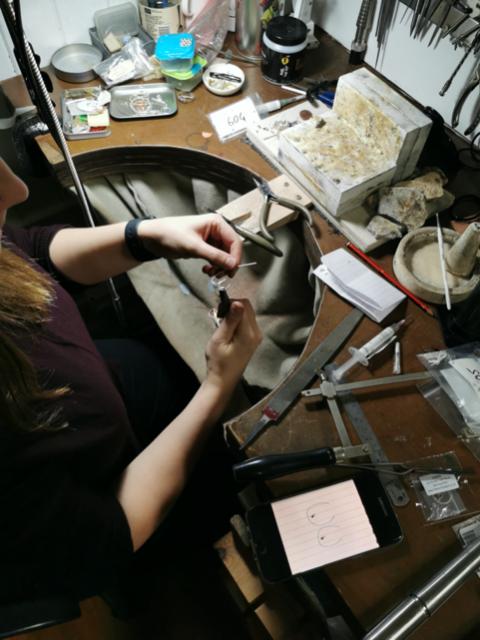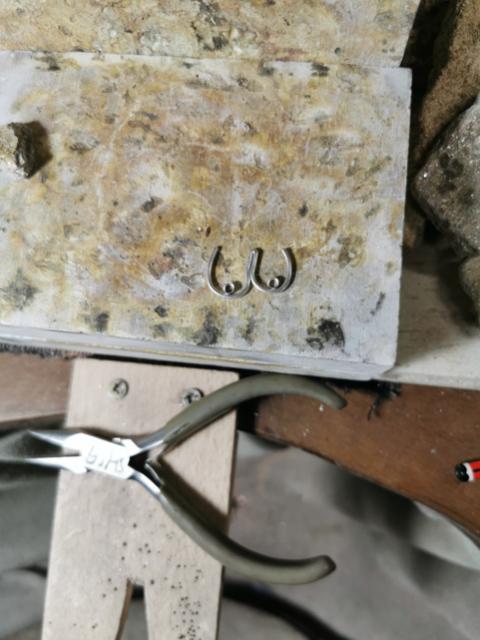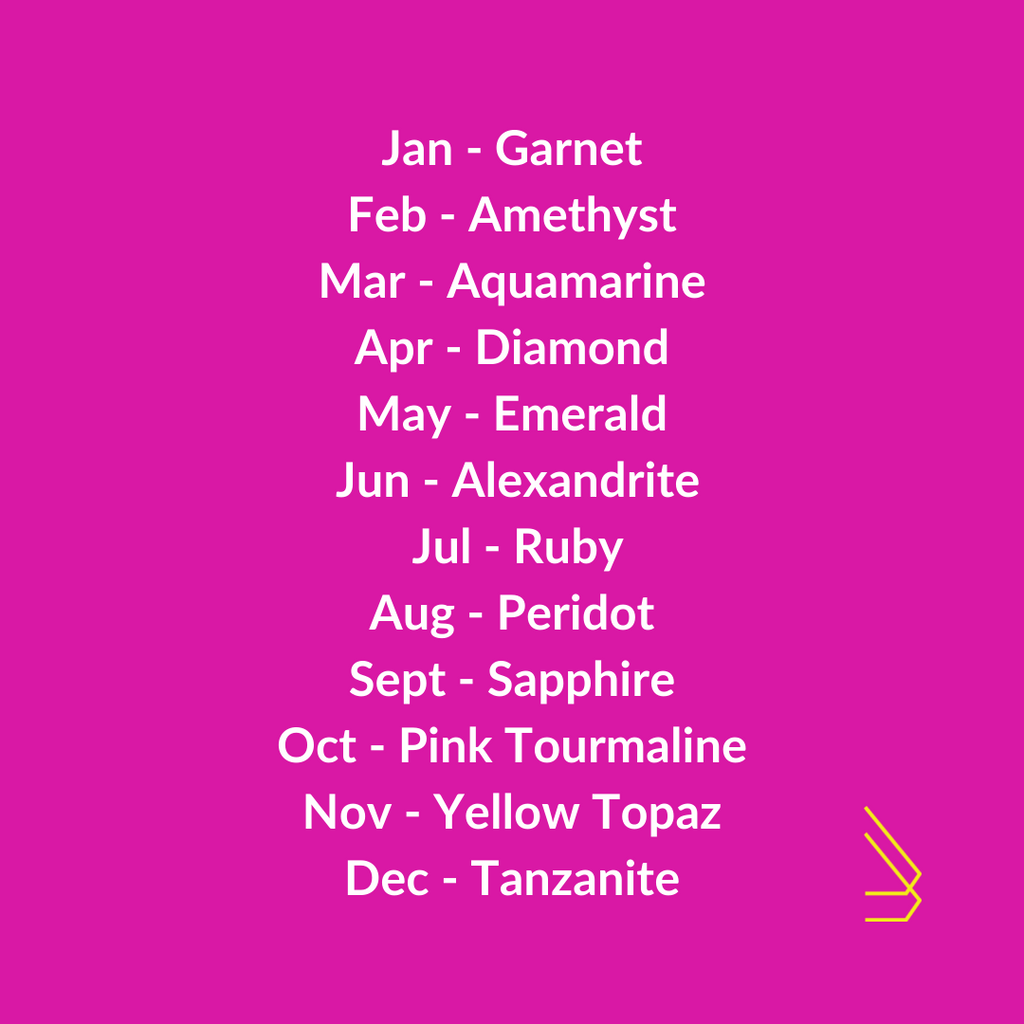 Boob Necklace | Custom with Breastmilk or Birthstone Nips!
£180.00
Talk about tits! This brilliant custom boob necklace means that you can wear your boobs with pride.
Celebrate your incredible body and all that it has done for you. Immortalise your boobs forever in our custom boob necklace. Wear your boobs shamelessly for the world to see. 
This boob necklace can be finished with birthstones, metal nipples and even breastmilk.
After ordering this necklace, pick up a pen and paper, unclip your bra, look in the mirror and draw what you see. Send a picture of the drawing to our secure email, and our jeweller will get to work transforming your tits into a work of art.
This piece is available in Sterling Silver or 9ct  Gold. It's a really popular choice for mums who are proud of their bodies and the amazing changes that they go through to grow and raise a baby.
We only use authentic ethically sourced gemstones to ensure the best possible quality. 
Also available as a ring.