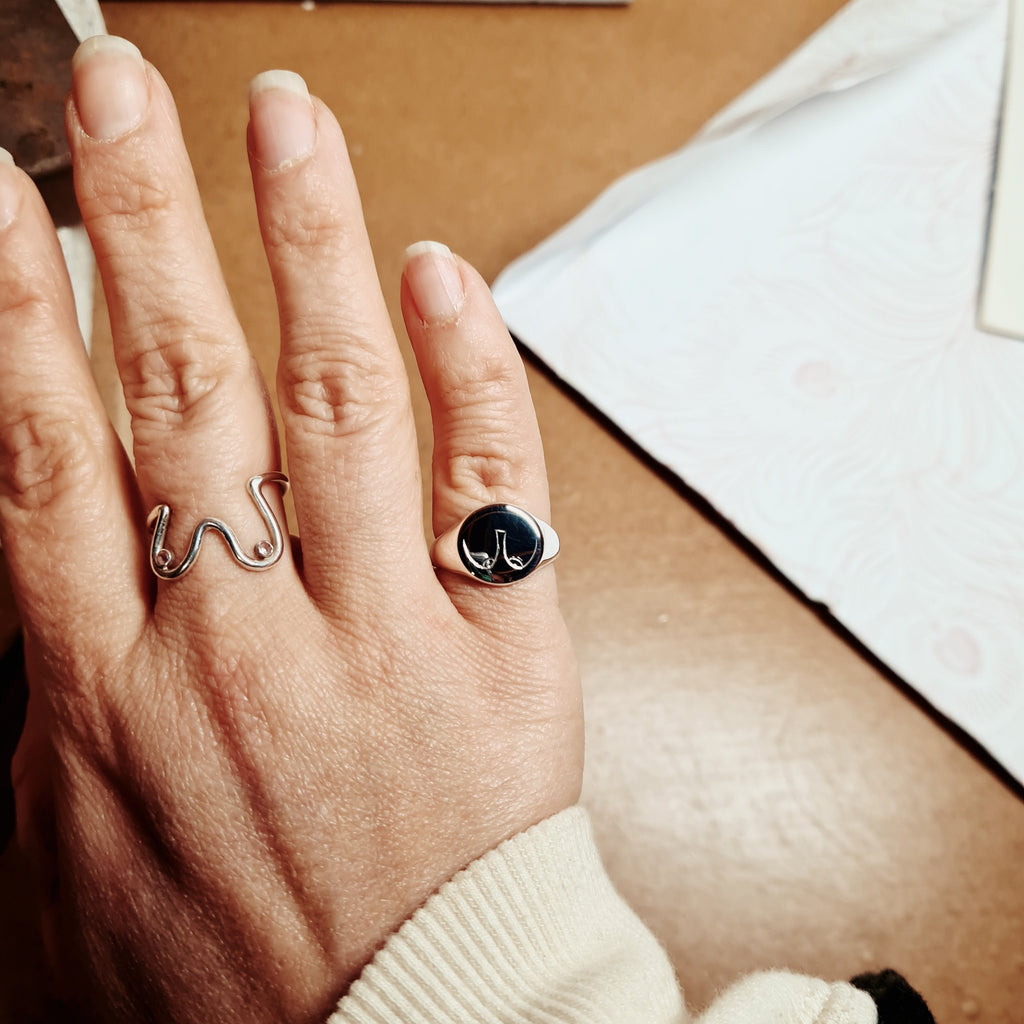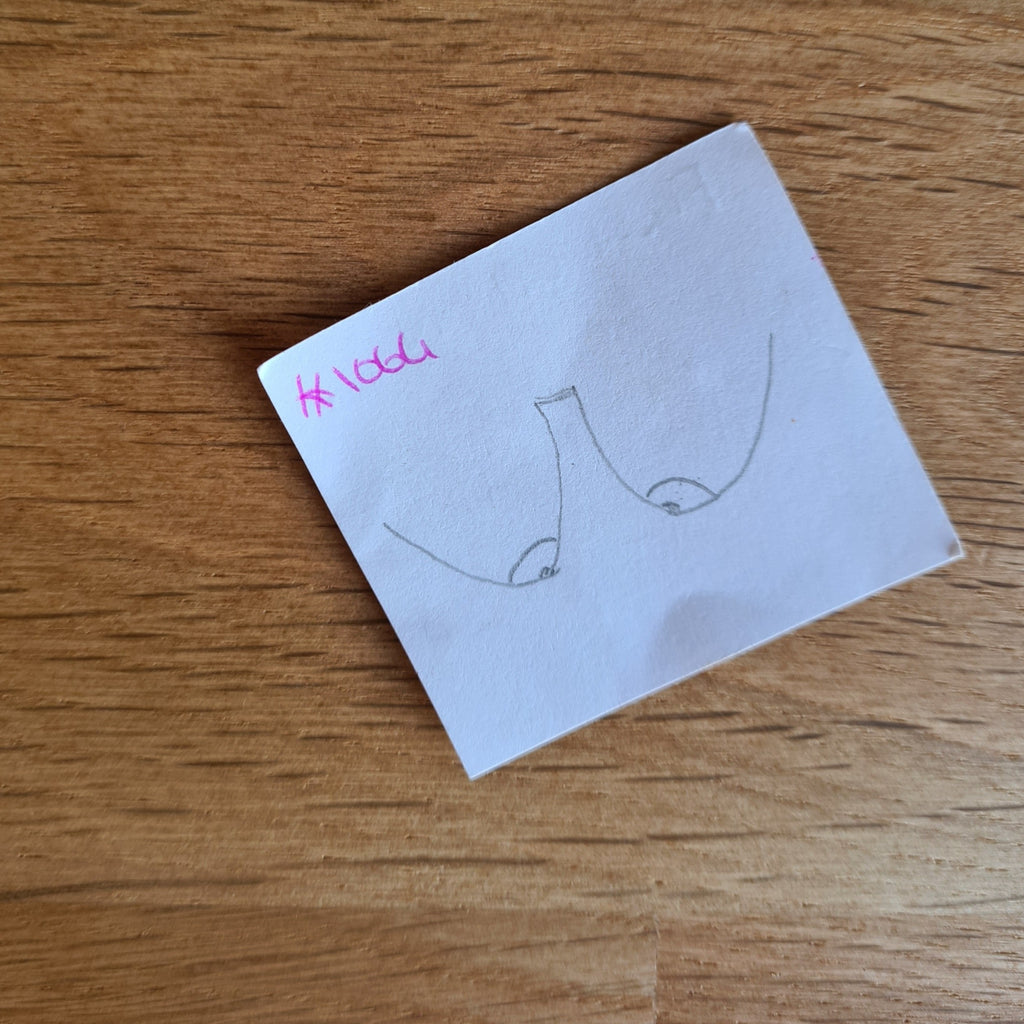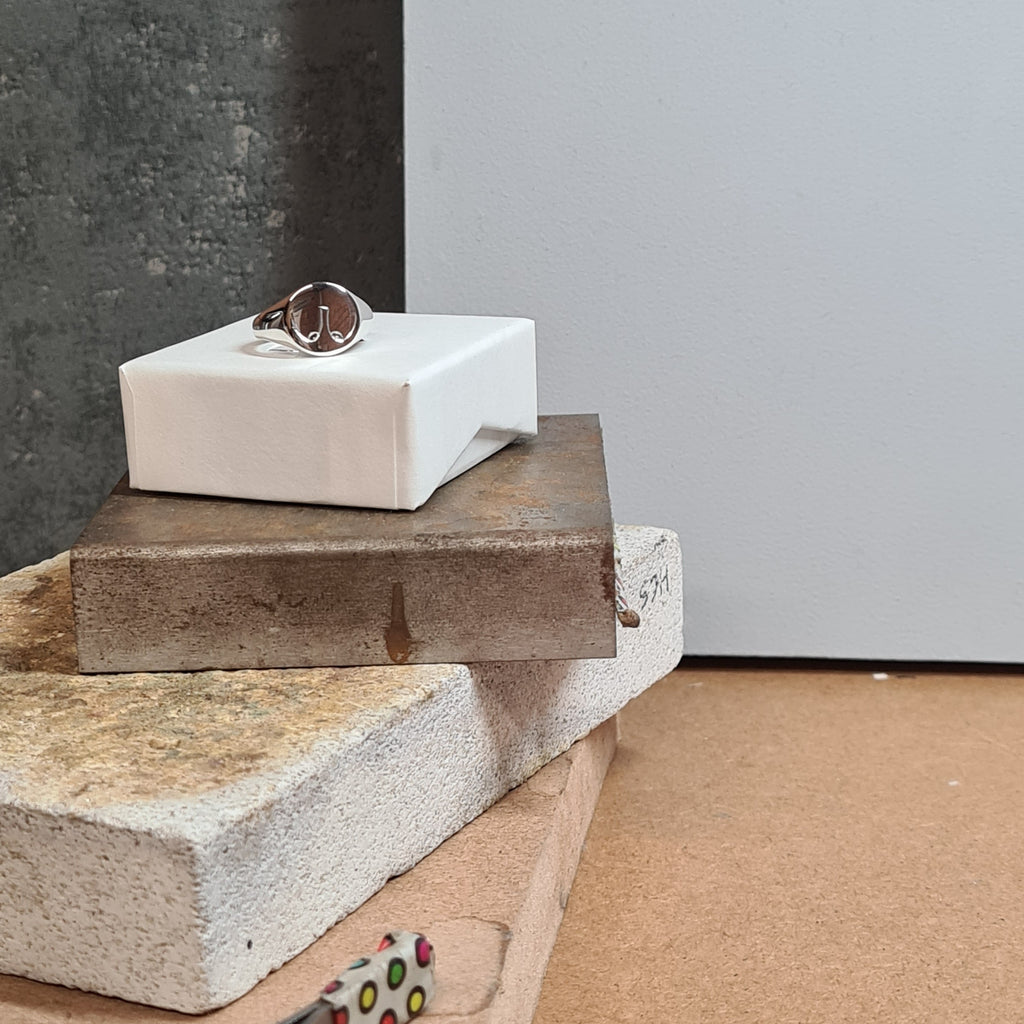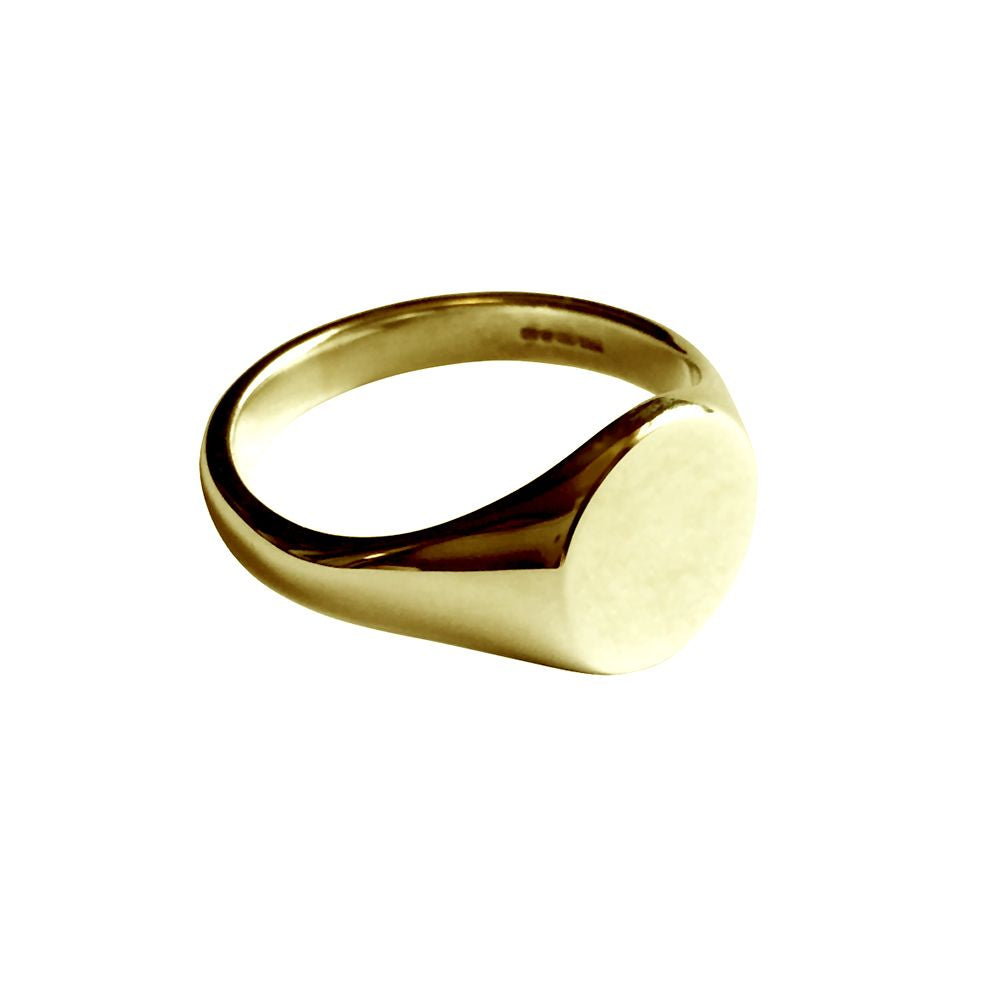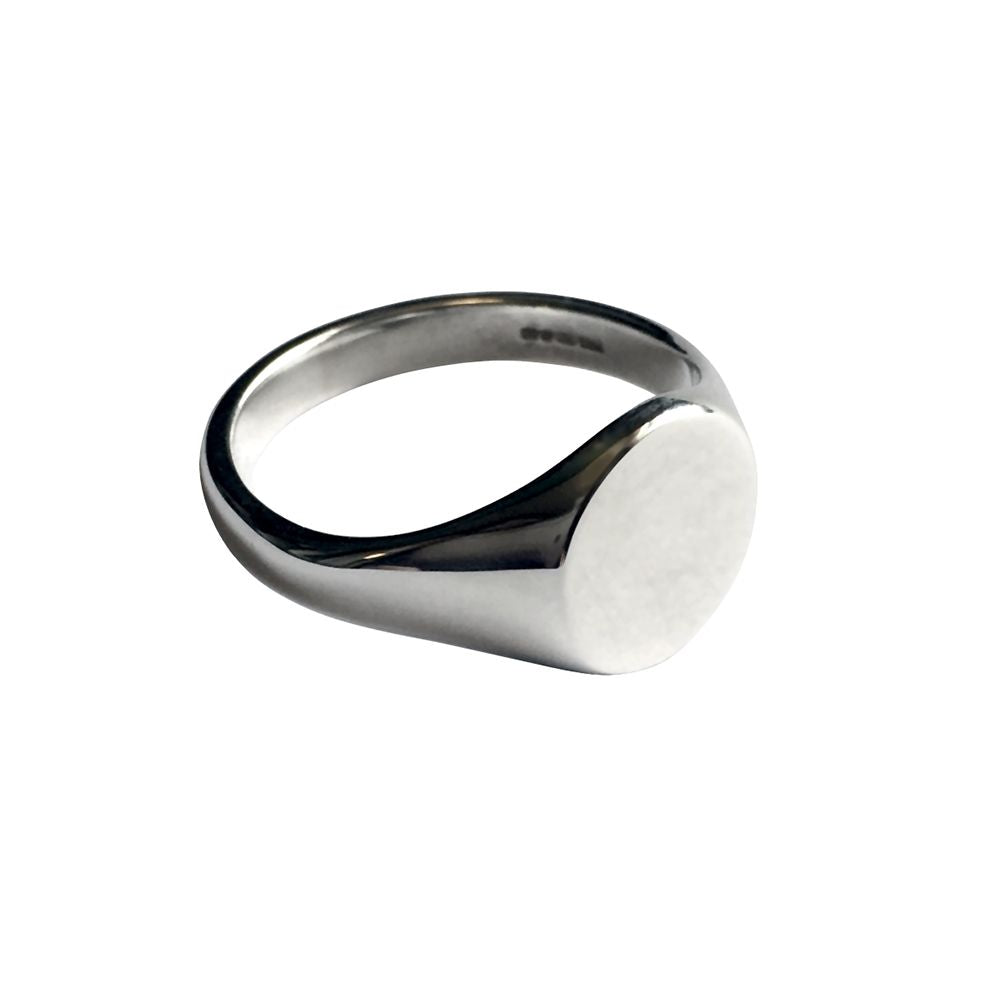 Boob Signet Ring | Custom engraved
£200.00
Immortalise your boobs forever on a custom engraved signet ring.
These signet rings are available in Sterling Silver or 9ct solid Gold.
After you order, we will send you a ring sizer and a small square in which to draw your boobs. The drawing that you provide will then be hand engraved in Edinburgh by our award winning engraver.
Each ring is round in shape measuring 11x11mm in diameter, and weighs approximately 6.7 grams.
Since the rings do not require us to process breastmilk, we should be able to get them to you within 4 weeks of receiving your boob drawing back. 
Any other questions, please send us an email or drop us an instagram DM.