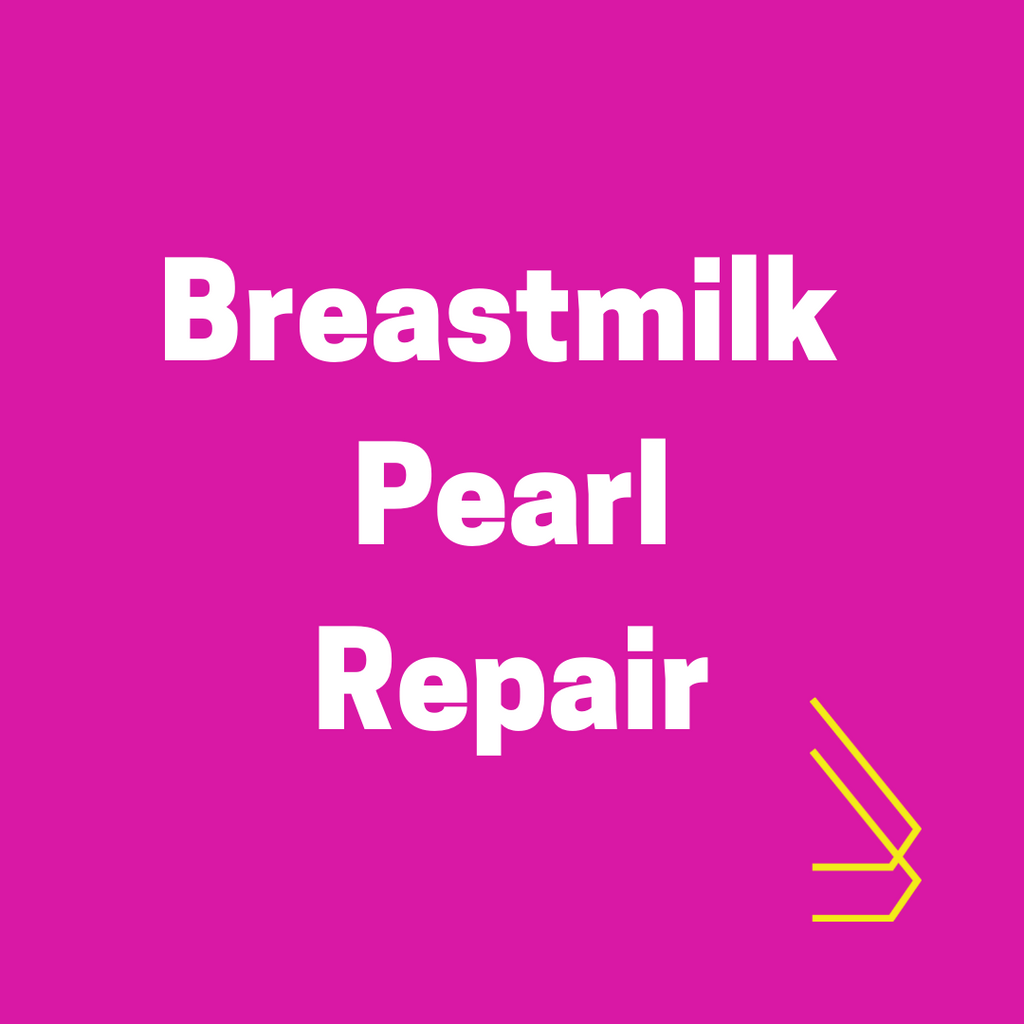 Breastmilk Pearl Repair
£40.00
If you've accidentally damaged the breastmilk pearl in your Boob Bling jewellery, don't worry, we got you!!
We keep all breastmilk samples for 12 months, so as long as we still have your precious liquid gold in the freezer we can help!!  Please contact us with your original order number so that we can check.  
Repairs take approximately 6 weeks from receipt of your item. 
Please ensure you use the correct postage required and that your precious jewellery item is well wrapped and protected.  
Please return your Bling to us with a note of your name and repair order number to the address below. 

Boob Bling
60 Easter Langside Crescent, Dalkeith, Midlothian, EH22 2FN